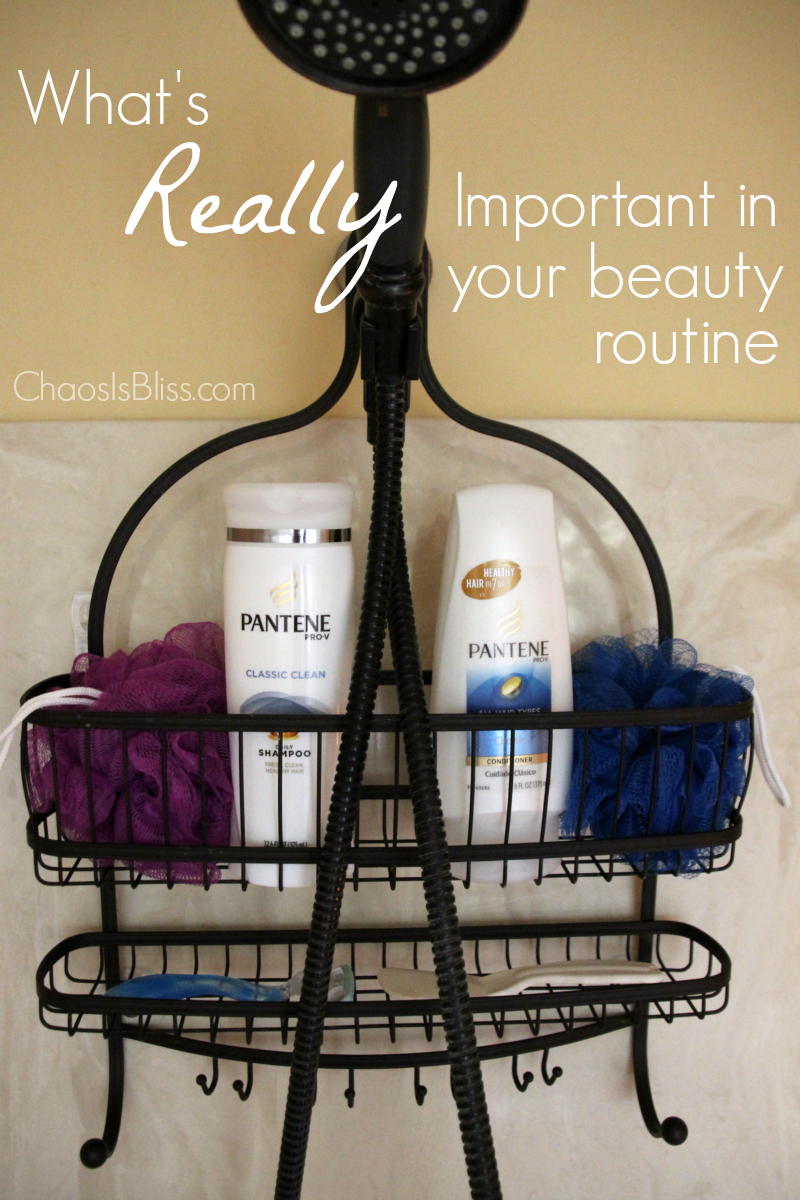 When's the last time you stepped into the beauty department? What used to be, back in the day, a simple beauty routine (remember "Lather, Rinse, Repeat'?) has now turned into a long list of must-have-or-you'll-look-30-years-older products. The last time I was at a salon my stylist used 4 products between the shampoo and final hair spray … that's a lot of "stuff" on your hair, not to mention the time and expense of it all.
What's really important in your beauty routine? Simplicity.
Pantene shampoo and conditioner work together to keep your hair frizz free, and protected from damage. Simple as that.
Ask yourself …
Do you use flat irons or curling irons? Blow dryers?
If so, how hot do they get?
Have you ever noticed damage to your hair after a day in the pool?
Do you see any breakage in your hair, especially when you brush?
All of these factor in to your hair's damage, and products like Pantene Repair & Protect allow you to use straighteners and curling irons without worry about damaging your hair. Or Pantene Daily Moisture Renewal erases the damage of 100 blow dries. Frizzy hair? Pantene Smooth & Sleek help you go frizz-free for 72 hours.
I learned many years ago when I sold makeup and skincare, that beauty brands like Pantene design their products to work together. In fact, Pantene shampoos and conditioners work together to make hair twice as strong as shampoo alone.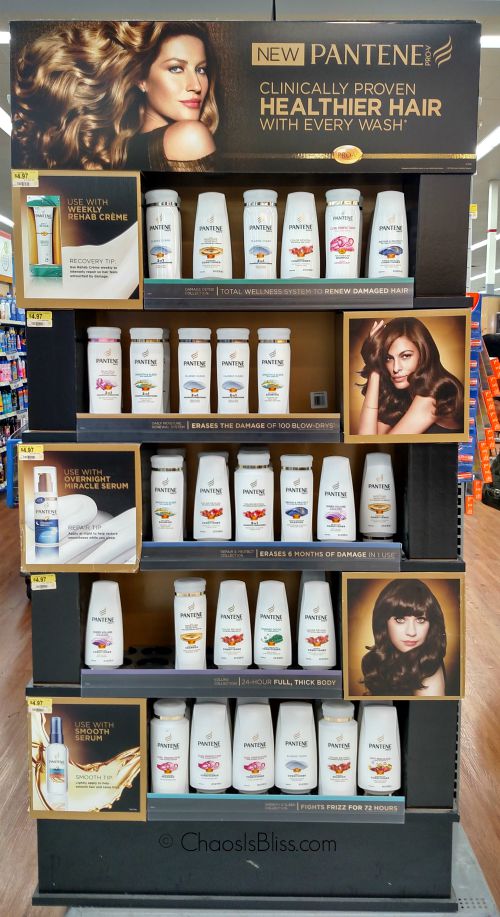 I picked up Pantene Classic Clean shampoo and conditioner at Walmart because it was affordable, and I knew if it didn't quite work out, Walmart has a 2x money-back guarantee. I've used Pantene products in the past, and I continue to because my hair feels clean, soft and frizz-free.
Simple as that.
Pantene Beautiful Lengths
On a personal note, I am happy to share how proud I am of my daughters for their decision to donate their hair to Pantene Beautiful Lengths. My oldest, Mallory (now 11) made her first hair donation to Pantene Beautiful Lengths in 1st grade, then again in 3rd grade, and just this spring as she ended 5th grade. My youngest daughter Carlie (age 6) donated her hair for the first time also this spring.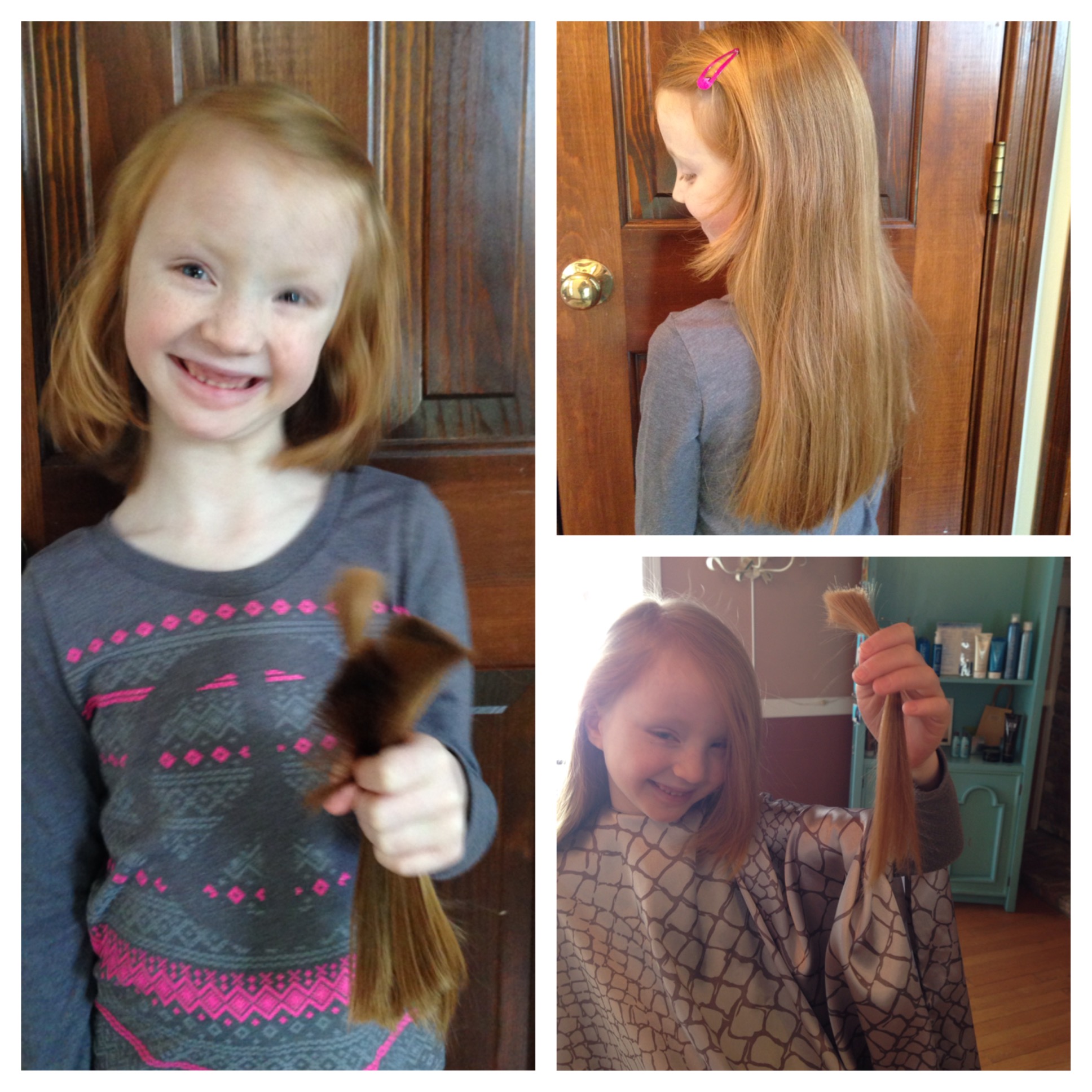 We chose to donate their hair to Pantene Beautiful Lengths for the simple reason that it was a little lesser-known, but just as impactful service for others. Learn more here.
Simple as that.
What could you do to simplify your beauty routine?
You might also enjoy these simple tips & recipes!
This post was sponsored by She Speaks/Pantene, however all words and my love for all things simple is 100% my own.
(Visited 837 times, 2 visits today)