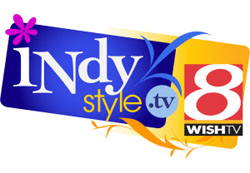 If you happened to catch me on Indy Style this morning on WISH-TV 8 and you're new to Chaos Is Bliss, welcome! Thanks for stopping by!
Today I showed Black Friday deals and shopping tips. You'll definitely want to have my Black Friday Deals page handy, with links to featured deals at more than 40 stores!
Black Friday 2013 Shopping Tips
My Favorite Black Friday Deals
Disney Infinity will be another hot Christmas item. The starter kit is normally around $70, but on Black Friday you can get the starter pack for $38.96 at Walmart, $37.98 at Sam's Club, $37.49 at Toys R Us and $49.99 at Target.
This Keurig B40 Elite Brewer is on sale for only $99 at Kohl's. Use coupon code BLACKFRI from 11/26-12/1 to take another 15% off, plus earn $15 in Kohl's cash! this is essentially like paying only $69!
I hope you found these Black Friday Deals and Shopping Tips helpful! You can view the video clip on my media page later today.
Here are a few more areas you might like to look around:
If you're new to Chaos Is Bliss, you may want to follow me on Facebook, Twitter, Pinterest and sign up for email updates so you don't miss a deal!
This post contains affiliate links. By using these links you support my site – thank you! See my disclosure policy.
(Visited 198 times, 2 visits today)