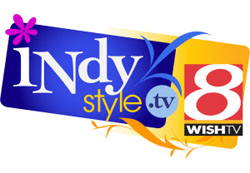 If you happened to catch me on Indy Style this morning on WISH-TV 8 and you're new to Chaos Is Bliss, welcome! Thanks for stopping by!
Today I showed how you can save on school supplies, with four basic tips:
Clip coupons when you see them: While most coupons have an expiration date 4-6 weeks out, almost always there is a maximum number of prints or downloads allowed – then it will disappear. If you don't need the item right away, tuck it away in your coupon book and watch for a sale.
Case in point: A while back Bic's Facebook page offered a $1.00/2 Bic product coupon. I printed it thankfully, because it's no longer available (nla). I used it this week at Target on 4-packs of Bic dry erase markers which are on sale for $1.99 each. Each package ended up only costing me $1.49.
Think outside the "big box" stores: Can you save a ton by doing your shopping only at Walmart, Target or KMart? Absolutely. And you'll feel good about getting all your goods in one stop. I'm a little different, for me it's the thrill of the hunt! So as long as my kids are behaving (ahem), or if I can run out by myself when my husband's home from work, then I'll stop in to multiple stores and pick up what I need in order to save the most. Without driving myself nuts.
Save on kids' clothing for Fall by shopping next-to-new at Goodwill, or a consignment sale like Indy Kids Sale coming up in early September (save on homeschool curriculum too!).
Also try JoAnn's and Michael's, using the myriad of coupons available with newspaper, mobile apps and online.
Free may not be instant: Many of the "free" and penny deals are technically not free – they're "free after rewards". This means when you show your MaxPerks card at Office Max, or your Staples Rewards card, you'll pay the full purchase price then get reimbursed into your respective account. A few weeks later your store credit will be activated and you can use it as payment on nearly anything in the store and online, depending upon the store policy.
Donate any extra supplies: When you shop with your child's school supply list and you check off each item, if your budget allows or you find great deals – purchase a few extra! Keep extras in a stash at home in case your child's classroom runs low, because you better believe those 25¢ crayons will triple in price by October. When you do have extras that you would like to donate, here are some Indianapolis-area organizations collecting school supplies:
I hope you found these tips to save on school supplies helpful! You can view the video clip on IndyStyle.tv or on my media page.
Here are a few more areas you might like to look around:
If you're new to Chaos Is Bliss, you may want to sign up for email updates so you don't miss a deal!
This post contains affiliate links. By using these links you support my site – thank you! See my disclosure policy.
(Visited 267 times, 7 visits today)