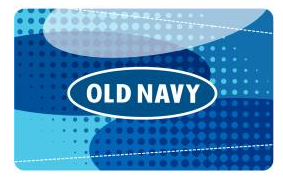 If you missed my money-saving tips this morning on Indianapolis' B105.7, here's the rundown!
Save $5 on the purchase of several popular retailer gift cards when you clip these Kroger digital coupons. So, for example, you'll be able to get a $25 Old Navy gift card for just $20 for example, and remember you can still use coupons on your store purchase for even more savings. Also, remember you'll get 2x Fuel Points when you clip this digital coupon and use your Kroger Plus card to purchase gift cards! Thanks Jessica!
And how about some 50% off deals for a sweet drink?
Steak & Shake has happy hour between 2-4pm and 2-4am, when you can get milkshakes or any drink at 50% off.
Sonic also has happy hour 2-4pm for 50% off slushes, and they've just announced the Summer of Shakes! Now through September 1st get a late night milkshake after 8pm for 50% off at any Sonic drive In.
Today through May 10th you can get a Frappuccino at Starbucks for 50% off during their happy hour, which is 3-5pm. As always, check your location to make sure they're participating.
~ ~ ~ ~ ~ ~ ~
If you'd like to hear audio from today and the past couple of weeks, you can visit my media page.
You may also like to poke around my recent Indiana deals, and my most popular categories online savings and printable coupons.
If you like these deals, you might like to subscribe by email or RSS for a daily recap. And be sure to follow me on Twitter and "Like" my Facebook page for extra tips that don't make it to a blog post!
This post may contain affiliate links. By using these links you support my site – thank you! See my disclosure policy.
(Visited 222 times, 7 visits today)