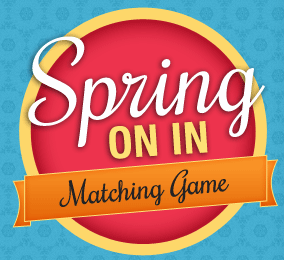 If you missed my money-saving tips this morning on Indianapolis' B105.7, here's the rundown!
Mike's Express has a fun Spring On In Matching Game on their website. Match tiles and win a prize each day, like $5 discount coupons, a free tire shine or a FREE works wash. Visit Mikes Express to play. Thanks Robin!
Domino's is giving away FREE Artisan Pizzas on their Facebook page. Tomorrow starting at noon, you can try to be among the first to get a free pizza. There are a limited number given away each day through tomorrow and the site will be busy so just refresh your screen and keep trying. Check out more freebies and restaurant deals!
Find more deals mentioned recently on B105.7, both local to Indy and national!
~ ~ ~ ~ ~ ~ ~
Tune in this Friday morning for Friday Freebies on B105.7 during Sean Copeland's morning show for more money-saving tips! And be sure to follow me on Twitter and "Like" my Facebook page so you don't miss a deal!
This post may contain affiliate links. By using these links you support my site – thank you! See my disclosure policy.
(Visited 90 times, 1 visits today)