This post may contain affiliate links. By using these links you support my site – thank you! See my disclosure policy.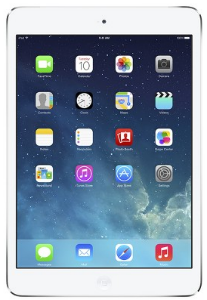 If you missed my money-saving tips this morning on Indianapolis' B105.7, here's the rundown!
If they're not sold out, you can head to Target and grab an iPad Mini for just $199 this week. And if they are sold out, take this week's Target ad to Walmart where they will price match it!
The Crayola Store is having a huge summer sale right now – use promo code SUMMER70 for a huge 70% off. I even saw adorable crayon costumes for infants and toddlers, those are less than $6 after the coupon code!
~ ~ ~ ~ ~ ~ ~
If you'd like to hear audio from today and the past couple of weeks, you can visit my media page.
You may also like to poke around my recent Indiana deals, and my most popular categories online savings and printable coupons.
If you like these deals, you might like to subscribe by email or RSS for a daily recap. And be sure to follow me on Twitter and "Like" my Facebook page for extra tips that don't make it to a blog post!
(Visited 148 times, 1 visits today)