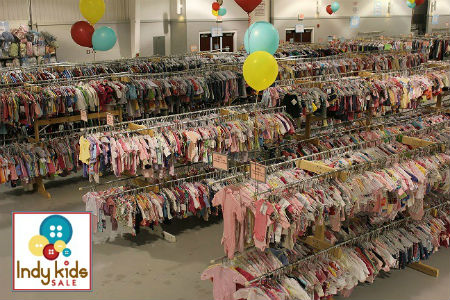 If you missed my money-saving tips this morning on Indianapolis' B105.7, here's the rundown!
A great way to save on Fall and Winter clothing & coats for your kids is to shop Indy Kids Sale this Thursday through Saturday at the Hamilton County Fairgrounds in Noblesville. And even better – if you get the Current newspaper in Fishers, Carmel, Zionsville, Westfield or Noblesville, clip the coupon and save an extra $5 on your purchase of $25 or more! Visit Indy Kids Sale for more info.
If you're looking to join a wholesale club, there's a hot deal for a new Costco membership – you'll pay $55 for a Gold Star membership, and with that you'll get a $20 Costco gift card, plus bonus coupons and free product vouchers! Learn more here.
Redbox's 10 days of deals has returned! Text the word DAYS to 727272 for a Redbox discount code – you can do this every day through Sunday. It might be a 2-for-1 rental, 50¢ off a rental – you just don't know!
~ ~ ~ ~ ~ ~ ~
If you'd like to hear audio from today and the past couple of weeks, you can listen here and also visit my media page.
You may also like to poke around my recent Indiana deals, and my most popular categories online savings and printable coupons.
If you like these deals, you might like to subscribe by email or RSS for a daily recap. And be sure to follow me on Twitter and "Like" my Facebook page for extra tips that don't make it to a blog post!
(Visited 197 times, 2 visits today)