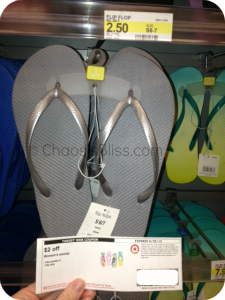 If you missed my money-saving tips this morning on Indianapolis' B105.7, here's the rundown!
Pull out your CVS ad from Sunday's paper, you'll find a notice for a FREE Hershey's or Mars candy bar at CVS this week after Extra Care Bucks. Scan your Extra Care Card at the in-store kiosk and your coupon will print out. Purchase a participating candy bar at $0.99 and receive $0.99 back in Extra Care Bucks to use on your next transaction. If you're not holding up the line, split your purchases into two transactions and apply your ECB to your next purchase.
Zest 'n Zing is an event happening downtown next Tuesday, it's kind of an Iron Chef competition, but with teams of Indiana farmers and local chefs. Tickets to the event are $20 and benefit Gleaners Food Bank, or you can win them from me! I'll be giving away two pairs of Zest 'n Zing tickets through Thursday.
Take a look at more Indiana deals & discounts posted lately, including this one for a special Indy 500 ticket package!
~ ~ ~ ~ ~ ~ ~
Tune in this Friday morning for Friday Freebies on B105.7 during Sean Copeland's morning show for more money-saving tips!
If you like these deals, you might like to subscribe by email or RSS for a daily recap. And be sure to follow me on Twitter and "Like" my Facebook page for extra tips that don't make it to a blog post!
(Visited 173 times, 1 visits today)