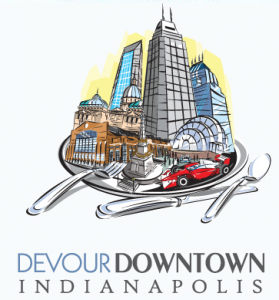 If you missed my money-saving tips this morning on Indianapolis' B105.7, here's the rundown!
There are so many amazing restaurants here in Indy, and while some of them may be out of your budget, you'll have your chance at possibly trying a new place or two if you check out Devour Downtown which runs July 30th through August 12th. It gives you a chance to try some of the finer restaurants downtown that will offer special $30 menus, and some two for $30.
And if you do enjoy using coupons for restaurants and retail stores, you can get the 2012 Entertainment Book for just $5.99 plus a dollar shipping. The coupons included are good until November, and you can more than make up for your $7 investment by redeeming even just one coupon!
If you enjoyed these deals, please take a look at other freebies, restaurant deals and online shopping deals posted lately!
~ ~ ~ ~ ~ ~ ~
Tune in this Friday morning for Friday Freebies on B105.7 during Sean Copeland's morning show for more money-saving tips!
If you like these deals, you might like to subscribe by email or RSS for a daily recap. And be sure to follow me on Twitter and "Like" my Facebook page for extra tips that don't make it to a blog post!
This post may contain affiliate links. By using these links you support my site – thank you! See my disclosure policy.
(Visited 71 times, 1 visits today)