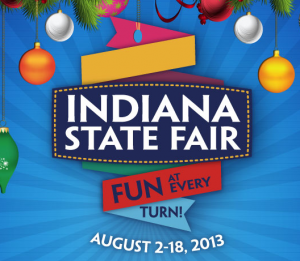 If you missed my money-saving tips this morning on Indianapolis' B105.7, here's the rundown!
Take a look at the coupon section of Target.com. This week I saw a coupon for $5 off a grocery purchase of $30 or more. Remember to present your dollar-off coupons first while your total is highest, THEN present your manufacturer's coupons to take your final cost down. And check for recent printable coupons posted here!
And if you have a young adult in your life that could use help with their first money decisions like buying a car or whether to rent an apartment or purchase a house, take a look at my giveaway of a book written by two local Fishers, IN finance guys, called Smart from the Start. Enter to win in the giveaway, it ends tonight and would be a great gift for any young adult getting ready to start off on their own!
~ ~ ~ ~ ~ ~ ~
Tune in this Friday morning for Friday Freebies on B105.7 during Sean Copeland's morning show for more money-saving tips!
If you like these deals, you might like to subscribe by email or RSS for a daily recap. And be sure to follow me on Twitter and "Like" my Facebook page for extra tips that don't make it to a blog post!
(Visited 74 times, 1 visits today)