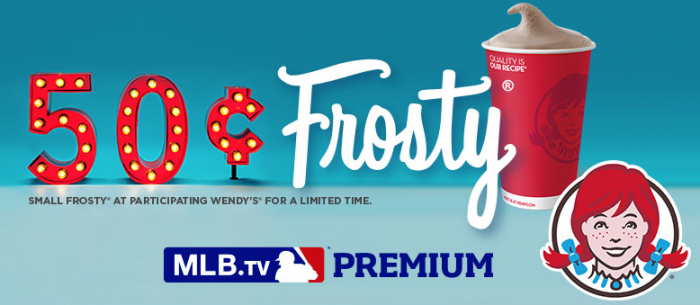 If you missed my money-saving tips this morning on Indianapolis' B105.7, here's the rundown!
You can also beat the heat with a small Wendy's Frosty for just 50¢ for a limited time. They've partnered with MLB.com, and if you take a selfie with your frosty, share it on Twitter or Instagram using #50centFrostyMLB and you'll receive a free subscription to MLB.tv live streaming service for the remainder of the season.
And, I just checked out a shopping website called Hollar.com, it's a new online dollar store! Items like toys, kids clothes, housewares and beauty products range between $2-$5. There is a minimum order of $10, but if you spend $25 your whole order ships free.
~ ~ ~ ~ ~ ~ ~
If you'd like to hear audio from today and the past couple of weeks, you can visit my media page.
You may also like to poke around what else I've been sharing about Indiana.
If you like these deals, you might like to subscribe by email. And be sure to follow me on Twitter and "Like" my Facebook page for extra tips that don't make it to a blog post!
(Visited 496 times, 7 visits today)