If you missed my money-saving tips this morning on Indianapolis' B105.7, here's the rundown!
Devour Downtown just kicked off, if you live under a melting snowdrift and don't' know what I'm talking about, Devour Downtown is your ticket to trying different local restaurnants downtown with a special prix fixe menu, making them actually affordable. Check out the list of participating restaurants here.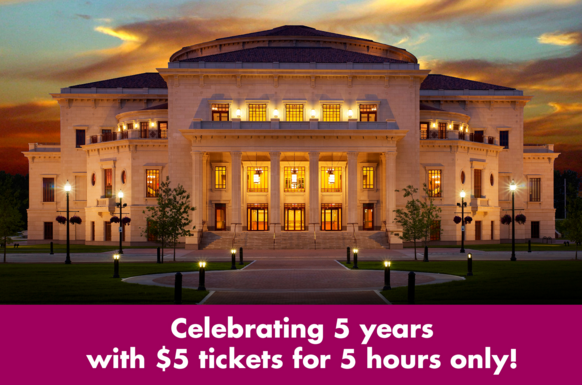 If you have never been to the Palladium in Carmel, it doesn't matter what side of town you live on, it is a magnificent venue. You have a chance to see a show at the Center for Performing Arts for just $5, but you have to have fast fingers because this is a flash sale to celebrate the Palladium's 5th anniversary. This Friday the 29th for 5 hours only, from 10am -3pm you can purchase $5 tickets to select shows. Learn more and purchase your tickets here.
~ ~ ~ ~ ~ ~ ~
Don't forget to enter my Breakout Indianapolis contest if you haven't already!
If you'd like to hear audio from today and the past couple of weeks, you can visit my media page.
You may also like to poke around my recent Indiana mentions.
(Visited 316 times, 1 visits today)