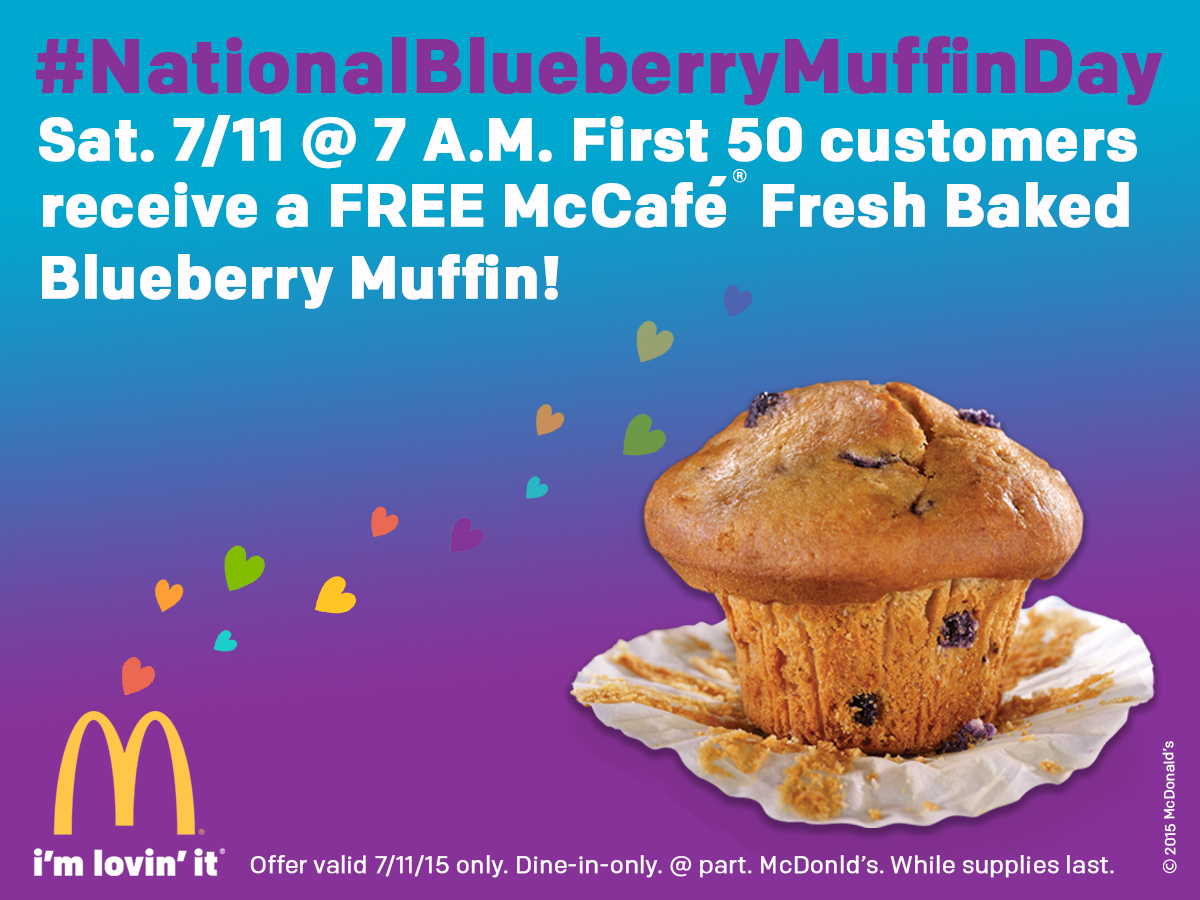 If you missed my money-saving tips this week on Indianapolis' B105.7, here's the rundown!
Target has a few high-value Cartwheel offers right now, like 50% off Just Dance 2015 for all gaming platforms, 40% off Townhouse and Cheez-It crackers and 40% off Activia Greek Yogurt. Remember it's perfectly acceptable to stack a manufacturer's coupon with Cartwheel offers!
We're already starting to see school supply deals come out, because some school start up at the end of July. Some penny deals this week at Office Depot include erasers, pencil sharpeners and pencil pouches, you can get 3 of each for just a penny each, with a $5 purchase.
Black Friday may not be until after Thanksgiving, but Amazon is teasing us with an event SO EPIC, it will be BETTER than Black Friday Deals. They're calling it Amazon Prime Day, and you can learn more about it here.
Friday Freebies
McDonald's of Central Indiana is celebrating National Blueberry Muffin Day tomorrow, July 11th, and the first 50 customers to stop in to a participating McDonald's will receive a free Fresh Baked Blueberry Muffin. And if you like blueberry muffins, you'll have to see my recipe for Blucchini Bread!
Cow Appreciation Day returns at Chic-Fil-a, next Tuesday July 14th you'll get a free meal when you dress up on a full cow costume, or if you're just a partial cow, enjoy a free entrée.
Scotty's Brewhouse and 3 Wisemen Brewing Company have started up a Christmas in July Toy drive in partnership with Peyton Manning Children's Hospital. Bring in a new, unwrapped toy to any of their locations around Indy and receive a free order of their world famous Dill Chips. Plus only next Tuesday July 14th, your kiddo can get his or her picture taken with a Star Wars character!
~ ~ ~ ~ ~ ~ ~
Don't miss my latest GIVEAWAY!
If you'd like to hear audio from today and the past few weeks, you can visit my media page.
You may also like to poke around my recent Indiana deals, and recent online savings.
(Visited 306 times, 3 visits today)