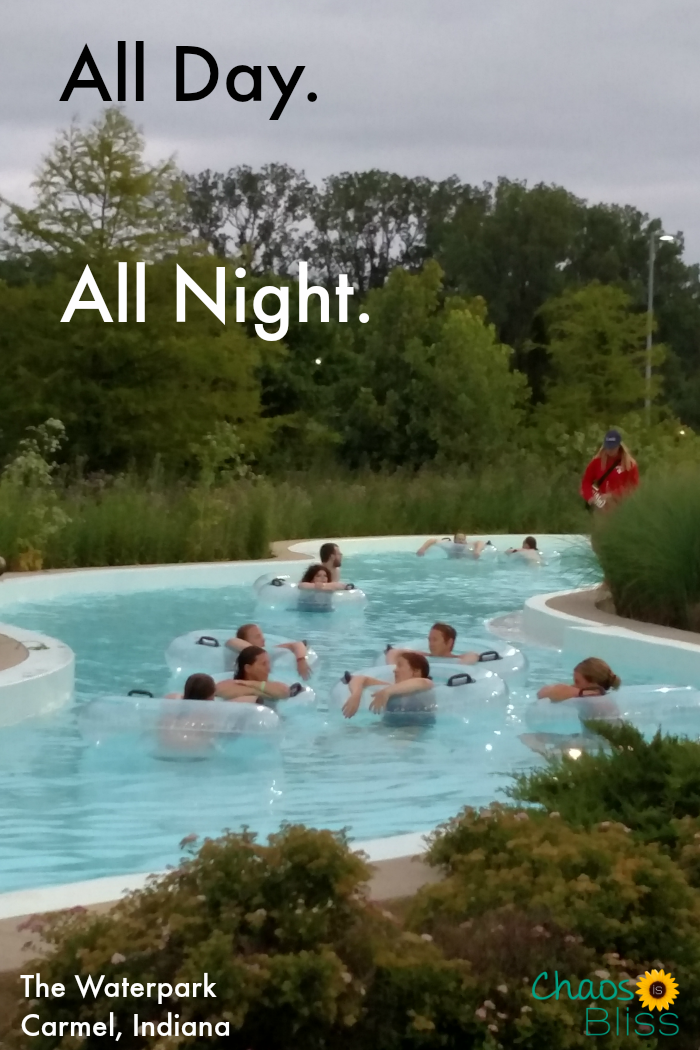 The Indianapolis area has no shortage of aquatic centers, but Carmel Clay Parks & Recreation certainly upped the ante when they opened The Waterpark, in Carmel, Indiana a few years ago.
Whether you live around Indy or you like to travel around the Midwest, you need to get your family over to The Waterpark at the Monon Community Center.
The Waterpark
All day long you can float on a lazy river, play in the zero-depth activity pool, and squeel like a little girl down the adventure slides and plunge slide.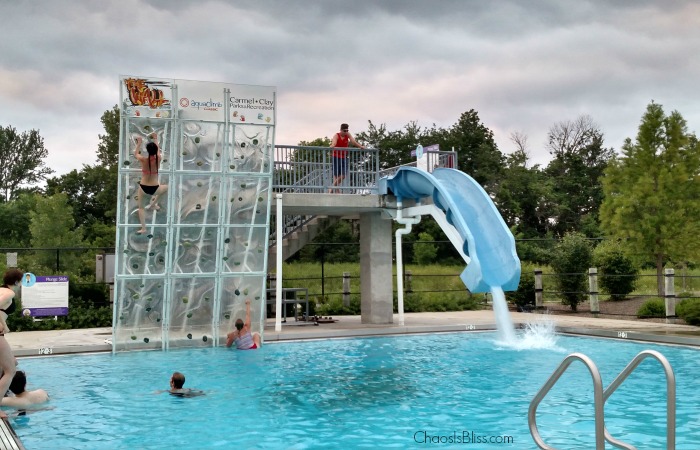 With so much water fun in an expansive area, The Waterpark has something the whole family can enjoy every day of the week through August 7th, and starting August 8th they are open weekends only through Labor Day.
But the fun doesn't stop at 5:00 …
Monon Mixer
Have you ever been at the pool with the sometimes sweet, sometimes screaming sounds of children … and you wish they would all just go away and you could have an adult party, with cocktails?
That's precisely the lay of the land at the Monon Mixer, which is a special kid-free event three times each summer at The Waterpark.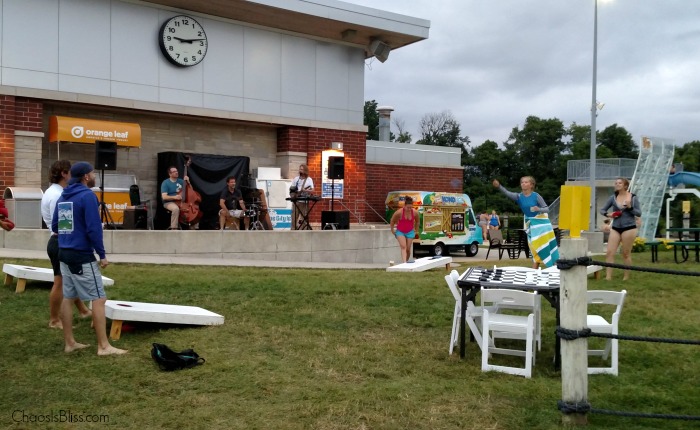 The adults-only, after hours mixer features live music, fun & games, food and drinks … and while that's all well and fine, I particularly like that we could enjoy pool time without the kids around!
This post was sponsored by Carmel Clay Parks & Recreation, but all words and opinions are 100% my own. See my disclosure policy for more info.
Be sure you take a peek around more of my Indiana articles, and check this out: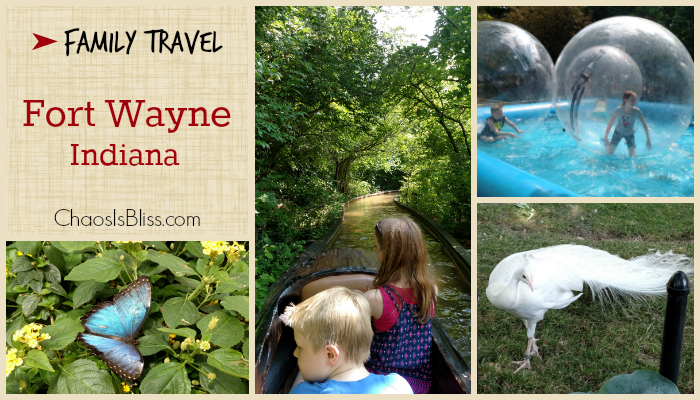 (Visited 1,024 times, 13 visits today)