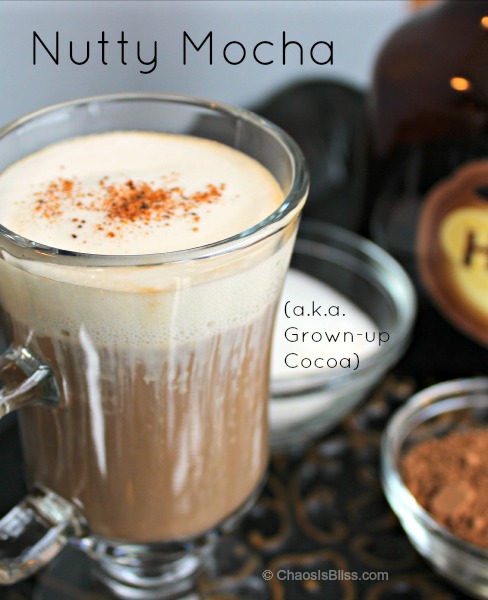 There's no reason the kids should have all the fun, or drink all the cocoa! I love trying liqueurs in my coffee, and in this case I used a hazelnut liqueur (DeKuyper's was on hand) to mix with both hot cocoa, and a little brewed coffee leftover from breakfast. I also made the cocoa a little smoother with some white chocolate – I only had an ounce left in the box so next time I might try a stronger white chocolate cocoa!
Nutty Mocha Recipe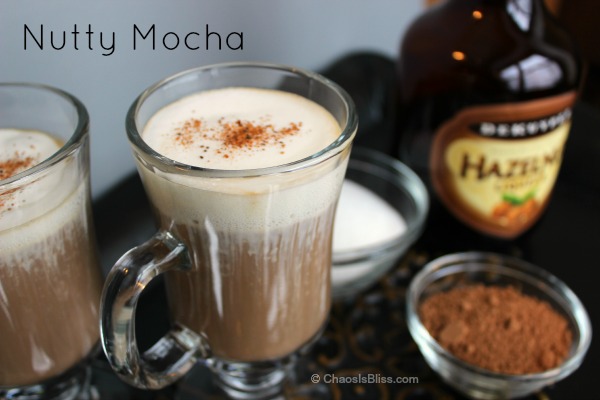 Ingredients:
1/4 cup cocoa (I use Toll House)
1/2 cup sugar
Dash salt
1/3 cup water
4 cups milk
3/4 tsp vanilla extract
2 oz. white chocolate (optional; I use Baker's)
2-3 oz. brewed, warm coffee
1/2 oz hazelnut liqueur (I use DeKuyper's)
Easy peazy directions:
In a medium saucepan over medium-low heat, mix cocoa, sugar, salt and water until blended.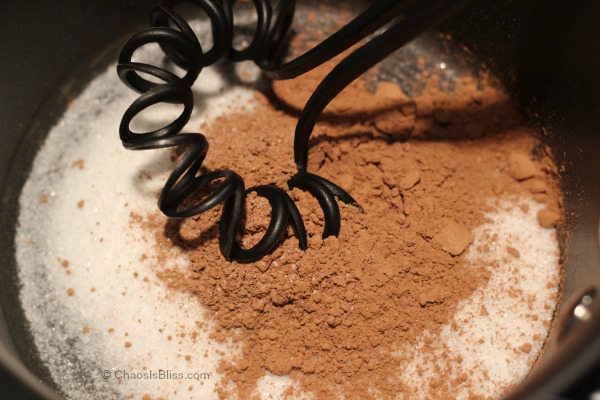 Continue stirring and bring to a boil, then turn down to low. Add white chocolate in pieces, let it melt and blend in.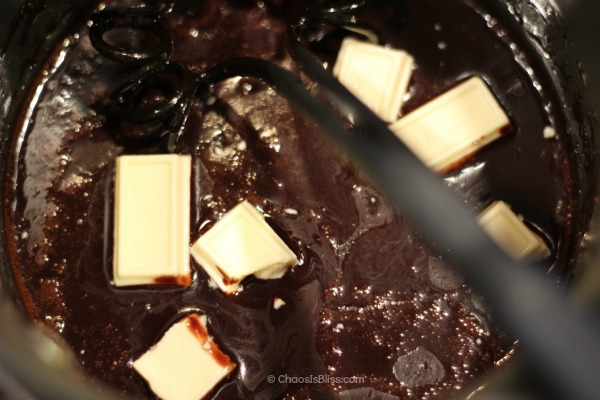 Add milk and vanilla, warm back up on low heat to a nice drinkable temperature, around 8-10 minutes.
Pour 1/2 oz hazelnut liqueur into your mug, then follow with a little coffee, and finally the cocoa to almost fill your mug. Top with whipped cream and sprinkle with nutmeg, if desired. (And I desire!)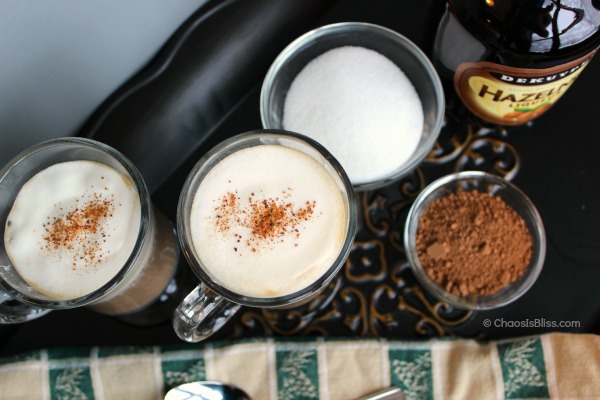 If you like this recipe, chances are your friends will too! Pin it, and share it with the buttons at the top, and be sure to check out recent posts as well as more family favorite recipes:
(Visited 2,094 times, 16 visits today)