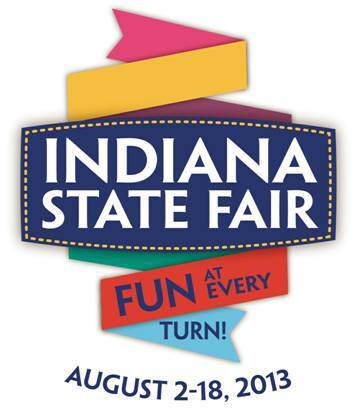 UPDATE: The giveaway is closed. Congrats to Karmin K.!
We had a fun day with other bloggers earlier today, enjoying breakfast and milkshakes from Indiana Dairy and lunch from Indiana Beef! I've got both an Indiana State Fair ticket giveaway plus some great new highlights to the Indiana State Fair that I wanted to share with you!

2013 The Year of Popcorn
Stop into the Ag/Hort building to witness the record-breaking World's Largest Popcorn Ball presented by Pop Weaver and sponsored by Indiana's Family of Farmers, weighing in at 6,510 lbs! The "glue" is made of water, sugar and corn syrup – and no fears that all that popcorn will go to waste, because after the Fair is over the popcorn will go to feed Indiana livestock.

New! Glass Barn at the Indiana State Fair
New at the Indiana State Fair this year is the Glass Barn, presented by Indiana Soybean Alliance. This helps to give fairgoers a first-hand look at farming life, and how technology can help to bridge the relationship between farmers and their land.
One such experience that kids will enjoy is this interactive U-Grow activity! Kids and their grown-ups will help squash pesky insects, and learn about pesticides and nutrients needed for soybean fields.

Another fun exhibit at the Glass Barn is live Skype sessions with local farmers, such as Heather Hill of Hill Farms. Viewers can participate in question & answer sessions and see local farmers doing and talking about what they know best!
And you know we can't leave a State Fair post without mentioning food …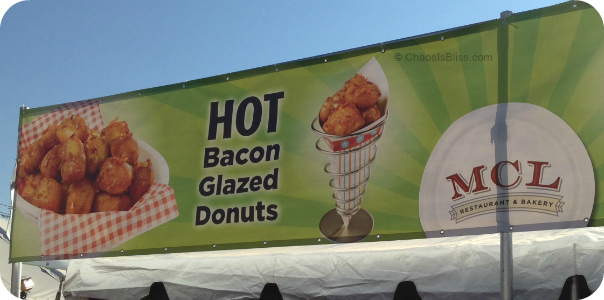 While there is no "official" Indiana State Fair food item this year, I did notice this banner over MCL's tent for Bacon Glazed Donuts! We didn't have a chance to try them today but when we return to the Fair next weekend it'll be on my list!
Indiana's Family of Farmers Recipe Trail
When you visit the Fair, be sure to follow along Indiana's Family of Farmers' Recipe Trail, as one pound of food will be donated to Feeding Indiana's Hungry for every person completing the trail, with hopes to donate 3,000 pounds this year! Visit the Indiana's Family of Farmers booth in the DuPont Food Pavilion for more information.
And while it's possible to spend a small fortune at the Fair – especially if you're like us and go multiple days – there's no shortage of coupons, discounts and deals!
Take advantage of more Indiana State Fair discounts and deals so you can experience the fair with your family, and browse around here for some great local Indiana deals too!
So while you may be able to enjoy these great discounts, how about a chance at FREE Indiana State Fair tickets?
Indiana State Fair Ticket Giveaway
Indiana's Family of Farmers has provided me with 4 tickets to give away to a Chaos Is Bliss reader!
Start the entry with submitting your email address and click "Begin".
This is a quick giveaway, ending this Wednesday at 11:59pm ET – so you can have plenty of days to use your free Indiana State Fair tickets before the Fair ends on August 18th!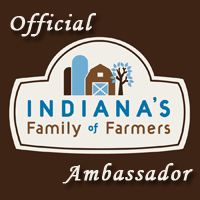 You may also like to take a look at these related posts:
Sponsored by Indiana's Family of Farmers. For more information please see my disclosure policy. Contest is open to Indiana residents only, ages 18 or older. One (1) will be selected at random and receive four (4) tickets to the Indiana State Fair. Winner will be notified by email and will have 24 hours to respond. Should the winner not respond in the time allowed, another name will be drawn.
(Visited 699 times, 2 visits today)