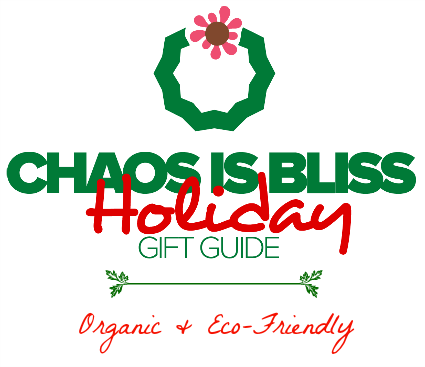 Have you checked out my
Chaos Is Bliss Holiday Gift Guides
that began last week? More will be added soon!
Shopping organic, and living an eco-friendly lifestyle is not a fad. It's not something that is "2014" and will phase out in a few months. It's here, it's now, and it's real.
Whether you're search for organic and eco-friendly gifts for a friend or family member; or you're wanting to serve up something healthy for the holidays, here are some great resources to look to:

Our featured sponsor of the Organic & Eco-Friendly Gifts holiday gift guide is Fresh Thyme Farmers Market!
Fresh Thyme Farmers Market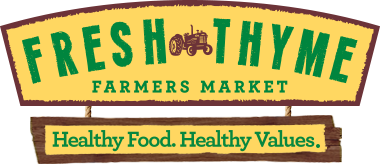 Let's face it … we're gearing up for the highest caloric, sugary and buttery season of all – right?! But Thanksgiving and Christmas don't necessarily have to be laden with fat and sugar. They actually CAN be healthy!
Fresh Thyme Farmers Market, new to Indiana this year and expanding around the Midwest, wants to be your first stop when serving your family a bounteous – and healthy – holiday meal.
Much of Fresh Thyme's fresh produce and fresh meat is local or regional, with seafood flown in daily. Meats are all-natural, raised without hormones.
Here are a few tips to a healthy holiday meal from Fresh Thyme:
Order a fresh, free-range natural turkey from Fresh Thyme

Stick to vegetable-centered side dishes, such as acorn squash with real maple syrup, asparagus, green beans with almond slivers, fresh cranberry sauce made with organic cranberries. A great recipe to try is Sweet Potato-Kale-Quinoa Cakes.
Keep your starches healthy – wild rice with dried fruit, made with organic broth.
Serve a healthy dessert, such as one made with organic pumpkin pie filling.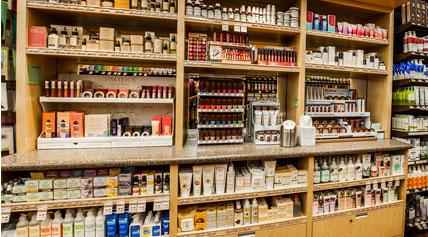 You might not think of a grocery store as a place to shop for Christmas gifts, but Fresh Thyme isn't just *any* grocery store. Not only can you order a platter to feed a crowd this Thanksgiving or Christmas, but you can also find the perfect body care gifts for stocking stuffers and gift baskets, with paraben-free lotions, fragrance-free shampoos and natural makeup.
Learn more about Fresh Thyme here.
Abe's Market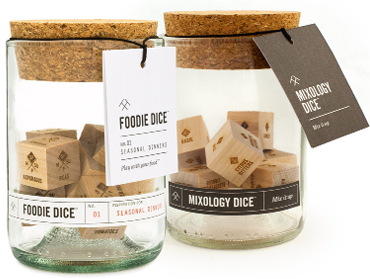 I had always known Abe's Market to be an organic drugstore (my words, not theirs!). But they really are so much more! They have an enormous line of organic and natural skin care & cosmetics, bath & body products, food items & treats (for dogs too!), and even apparel.
Take a look at Abe's Market's top holiday gift ideas, (scan the categories on the left side of the page) and see what fun things you can come up with:
Don't miss: Abe's Try for $2 tastemaker opportunity! Select up to 3 items you'd like to sample, pay $2 each (free shipping), and provide your feedback as an influencer.
Shipping is free with NO minimum order, through 12/31/14!
Hanna Andersson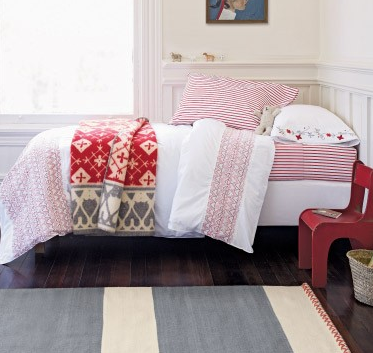 The brand known for their super soft organic cotton pajamas, dresses and accessories now has a new Hanna Home division!
Hanna Home has the style you're used to with Hanna Andersson, but now available in quilts, rugs, storage and so much more.
You'll have to read about Hanna, their commitment to giving back with Hanna-Me-Downs, and their pure organic hanna sleepwear.
NEW Hanna Andersson deals:
TOMS
Buying a pair of shoes for yourself, and having a pair of shoes donated halfway around the world at the same time? That's TOMS' One for One give-back program. With every product you purchase, TOMS will help a person in need.
TOMS is most known for their slip-ons. I have to admit, I wasn't a fan of their look at first, but now that I've seen friends wearing them and they have some cute new colors and styles, they're growing on me.
You'll have free shipping on your TOMS order of $25 or more.
NEW TOMS coupon code:
Norwex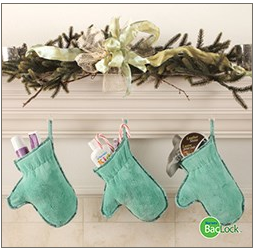 I can't possibly suggest eco-friendly gifts without giving props to Norwex. I joined this company as an Independent Consultant in 2013, because I heard friend after friend raving about this magic little microfiber cloth and how it could clean everything off a surface, with just water and no chemicals.
Perfect gift ideas from Norwex include:
Pampering hands gift set: Timeless Natural Hand Cleaner (triclosan-and alcohol-free) + Aloe Vera Hand Cream made with organic essential oils
Basic Package starter set: Includes one Enviro cloth (use damp with just water, no chemicals!) + one Window/Polishing cloth, perfect for glass, mirrors and stainless steel
Optic Scarf: This soft & stylish microfiber cloth clips on to your purse, and cleans your eyeglasses, cell phone & tablets, and is safe for anti-glare surfaces.
I invite you to join my Clean Chaos Facebook page to learn Norwex product tips & specials, and contact me to learn more about earning free products by hosting, or joining me in this amazing company.
~   ~   ~   ~   ~   ~   ~
Look for more Chaos Is Bliss Holiday Gift Guides coming soon! In the meantime, be sure you don't miss:
(Visited 673 times, 2 visits today)