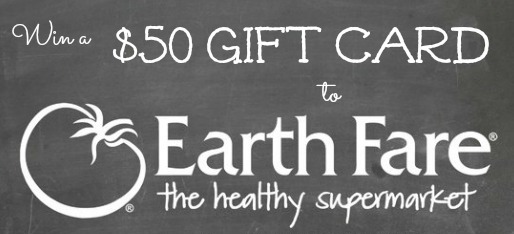 UPDATE: This giveaway closed on 7/16/13. Congrats to Brooke!
Last fall I had the privilege of touring Indiana's first Earth Fare supermarket which opened in Noblesville. I was recently invited to tour their newest store to Indiana, in Carmel!
Similar to their Noblesville store but a little smaller (the space was retrofitted in a shopping center that desperately needed rejuvenation), Earth Fare brings their famous Food Philosophy into the Carmel area, serving residents up with a healthy dose of organic produce, hormone-free meats, gluten-free products, natural health & beauty aids and much more.
In my first Earth Fare post I highlighted their bulk foods area (my kids LOVE making their own peanut butter!), plus some must-know facts if you're new to Earth Fare.
Here are a few more helpful hints before you visit Earth Fare for the first time!
1. You'll know a produce item is organic when you see this bright yellow circle: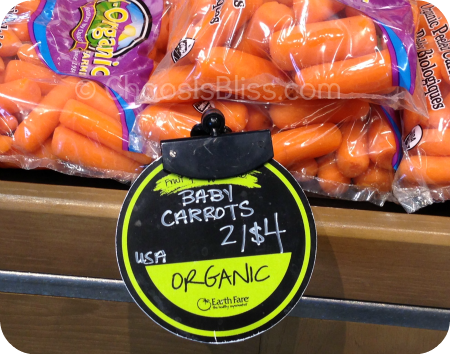 2. Their extensive cheese department and knowledgeable staff will help you find the right cheese for the right occasion! You'll find the signs helpful with a flag denoting the country of origin, and even an animal graphic for a quick reference if it's from a cow or goat!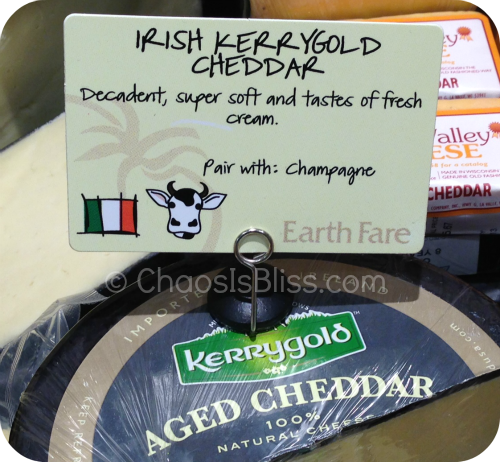 3. Because Earth Fare values family farms and locally grown products, you'll find "100 Mile Guarantee" stickers on items that come from within 100 miles of that store's market.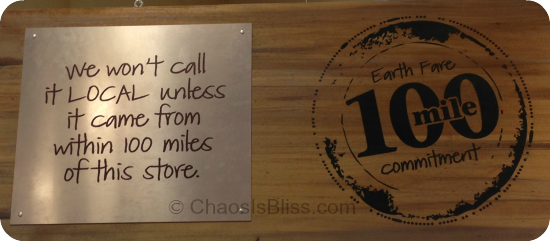 4. And they also have a nice end-aisle display of Family Producer favorites – not necessarily locally produced, but grown from family farms:
Earth Fare $50 Gift Card Giveaway
If you live near an Earth Fare store (check the store locator to find one near you), I am so excited to offer you the chance to win a $50 Earth Fare Gift Card!

Enter to Win
Earth Fare has provided me with a fabulous $50 Earth Fare gift card to give away to a lucky Chaos Is Bliss reader!
To begin, enter your name and email address in the fields below and click "Begin". One winner will be drawn randomly from all entries and notified via email.
The giveaway begins NOW and ends at 9pm next Tuesday, 7/16/13.
This is a sponsored post and giveaway on behalf of Earth Fare, but as always my opinions and words are 100% my own. For more information please see my disclosure policy.

(Visited 426 times, 5 visits today)