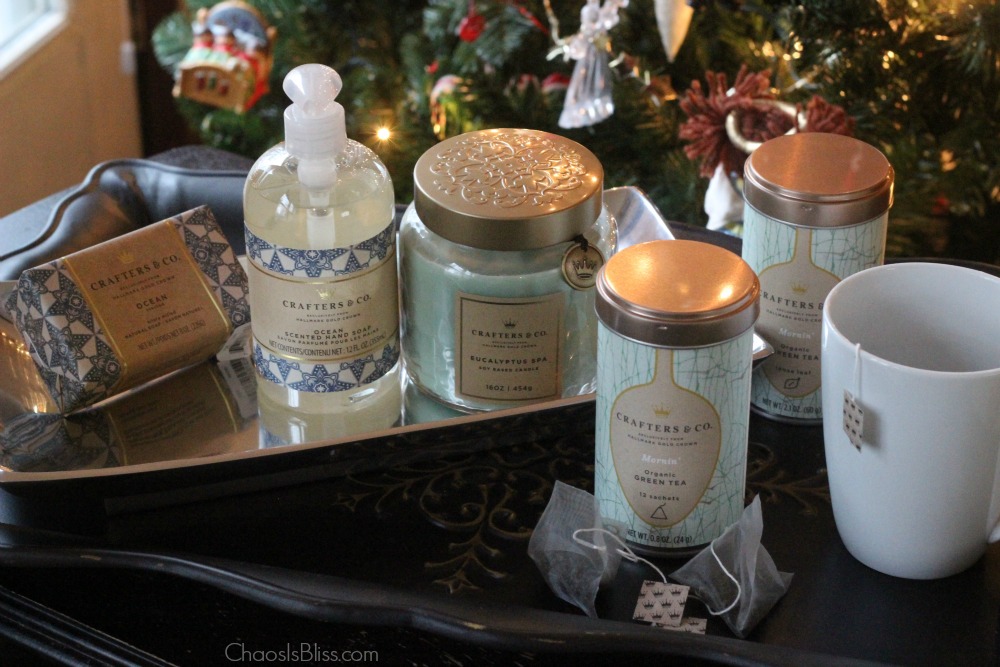 The Crafters & Co. collection is a new line of products available exclusively at Hallmark Gold Crown® stores and at Hallmark.com.
The line features teas, soaps, candles, confections and more, made with the highest quality ingredients.
Hallmark sent me several Crafters & Co. to sample before Christmas, and it was just the right timing. Filling my home with scents of fresh tea steeping, and the glow from a delicately scented candle both made my home feel especially cozy at Christmastime.
Crafters & Co. products are made by companies who are passionate about how they do what they do. Their thoughtful processes, commitment to excellence, and pure love of making result in authentic goods that have stories worth telling.
And I would love to share it with you!
GIVEAWAY
UPDATE: This giveaway is now closed. Congrats Cherie!
Enter to win a Crafters & Co. collection by Hallmark, including a Eucalyptus Spa Candle and Ocean-scented liquid soap!
The giveaway is now open, and will close at 11:59pm on Thursday, Jan. 21st. Good luck!
a Rafflecopter giveaway
(Visited 296 times, 4 visits today)