I love hearing from readers, whether it's a comment on a post, on my Facebook wall or through a tweet. If you don't already follow me on social media, I'd love to connect with you!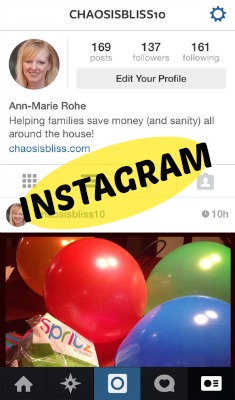 Here's where you'll find me:
Facebook @chaosisbliss and @cleanchaos: Blog post links are shared on Chaos Is Bliss; and Norwex microfiber product tips and specials over on Clean Chaos.
Instagram @chaosisbliss10: I snap and share photos from stores, "interesting" products, coupon/sale matchups, and other fun or random musings.
Pinterest @chaosisbliss: Many boards you might enjoy, including Money-Saving Tips, Things That Are Cool But I'll Never Do, and more.
Google +: This one has a steep learning curve for me, I'll admit; but I'm trying to do better at sharing more of the (what I deem to be) important posts.
Twitter @chaosisbliss10: Blog posts, fascinating RT's of friends, bloggers, media sources and brands I follow.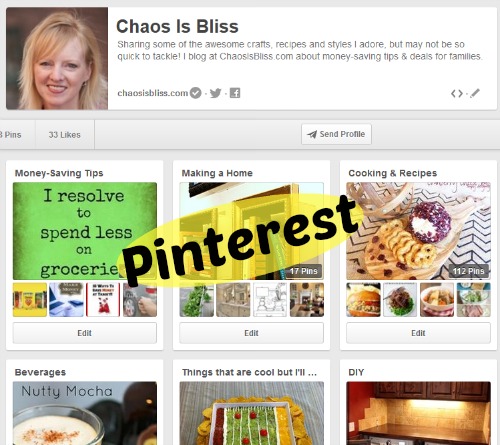 And so you don't miss a deal, you can also subscribe to my email newsletter which pulls my blog posts together in one handy source!
(Visited 237 times, 2 visits today)