This is a sponsored post written by me on behalf of the happy egg co.. All opinions are 100% mine.
School mornings are crazy, and I'm always on the lookout for a quick and easy breakfast recipe. I remember my mom making this Egg in a Hole only occasionally, but I don't remember what she called it.
So I did some research for "toast with egg in the middle" and found some quite interesting names for this simple, but very tasty quick breakfast.
Egg in a Hole (sometimes Egg-in-a-Hole)
Egg Nest (although my Egg Nest recipe looks more 'nestish')
Bird's Nest
Toad in the Hole (huh?)
Egg in a Frame
One-eyed Jack
And the list goes on. Regardless what you call it, when you're looking to add protein to your family's breakfast and you don't have a lot of time, this Egg in a Hole recipe fits the bill, and adds a little fun to your morning, too. And you can have a delicious, hot breakfast in 5 minutes.
Egg in a Hole Recipe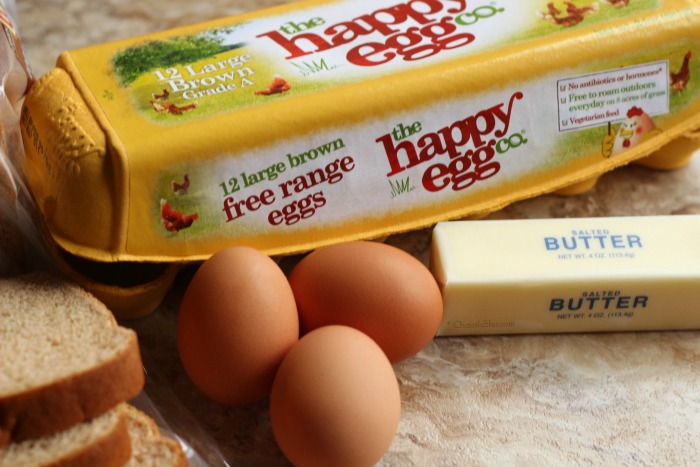 Ingredients for 1 serving:
1 egg (I tried a brand that was new to me, the happy egg co.)
1 slice of bread
1 Tbs butter
Directions: Use a fun-shaped cookie cutter, or a circular biscuit cutter, to cut a hole in the middle of the bread.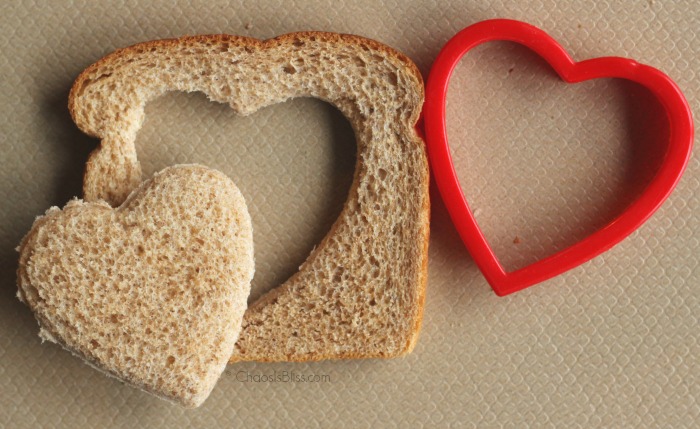 Melt about 2/3 of the tablespoon of butter in a skillet over medium heat. Lay both the middle and the frame of the bread in the butter and cook 2 minutes until lightly toasted on the bottom.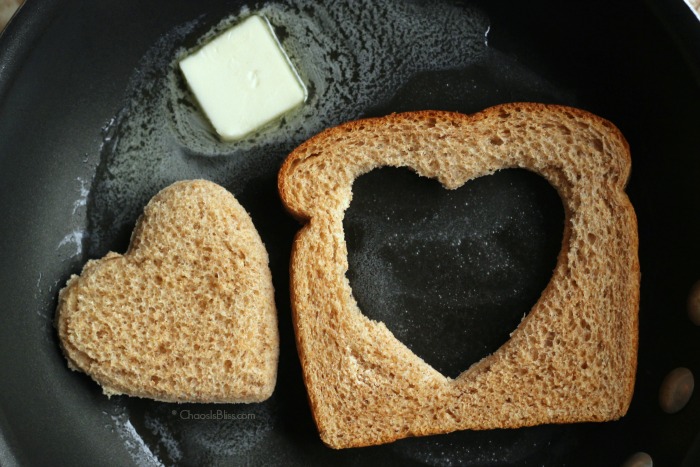 Lift the bread up, and drop the remaining bit of butter in the skillet. Flip the bread so the other side starts to brown. Crack the egg and pour into the hole (Now the "Egg in a Hole" title makes sense doesn't it?).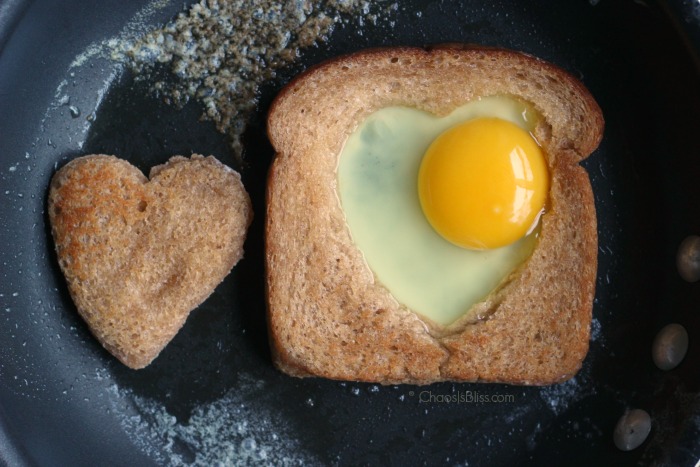 Add salt and pepper as desired. Cook 2 minutes and flip once more. Add a little more salt & pepper. Cook 1-2 minutes longer to set egg yolk as desired, remove from skillet and serve warm.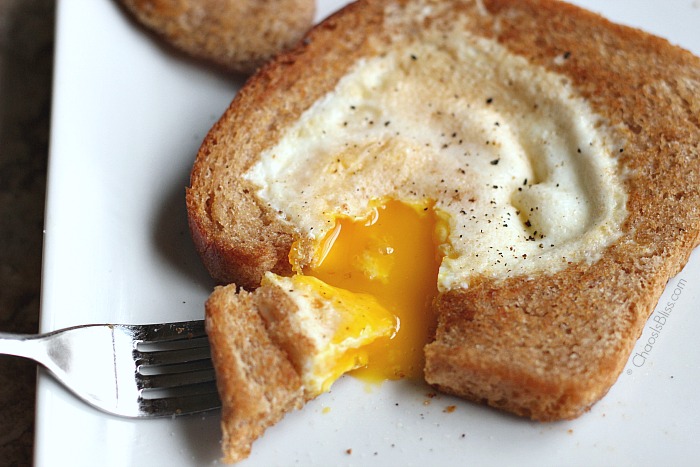 About The Happy Egg Co.
the happy egg co. is the first free range egg producer in the U.S. to be certified by the American Humane Association. Each hen is given 21.8 square feet of outdoor space in the daytime, with nighttime sheltered access.
Their brown-shelled, bright yellow yolk eggs are from hens given vegetarian feed to complement their pasture-foraged diet.
Free, and happy!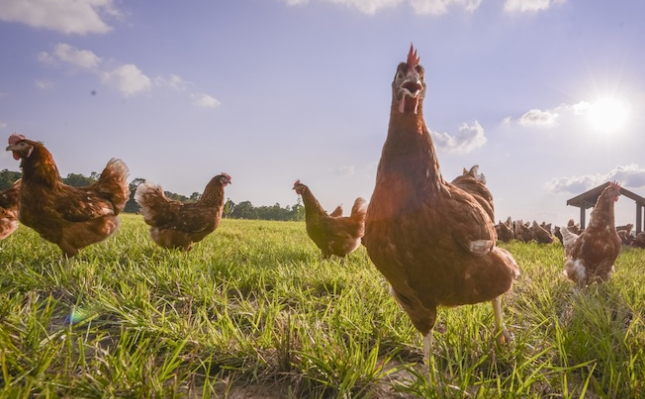 I found the happy egg co. at Meijer stores around Indianapolis using their store locator, but they're also available nationwide in Safeway, Albertson's, Kroger, Sams and Walmart. the happy egg co. offers two varieties, Free Range on Pasture and Organic Free Range on Pasture.

Learn more about the happy egg co., their farms and the lifestyle of their free range hens.
Find more of my delicious, family-friendly recipes here!
(Visited 1,973 times, 12 visits today)