I participated in an Influencer Activation on behalf of Influence Central for Sweet'N Low. I received a promotional item to thank me for my participation.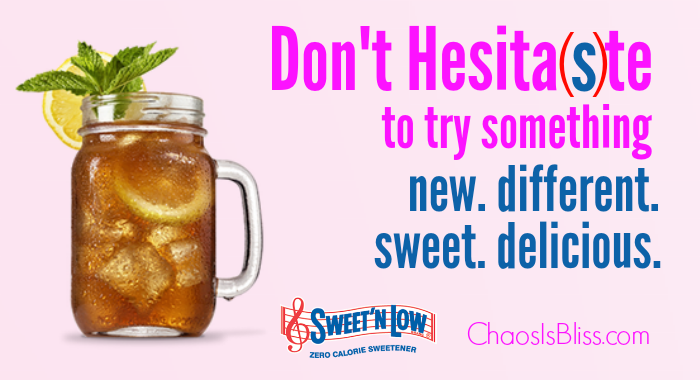 The Indiana State Fair, like all state fairs I'm assuming, is full of deep-fried goodness around every corner. If you're counting calories, your options are fairly limited for food & drinks.
But if you're one of the stops on the Sweet'N Low Don't Hesita(s)te tour, you'll have your chance to sample drinks sweetened with Sweet'N Low, and you don't even need one hand to count how many calories you'll consume. Precisely zero.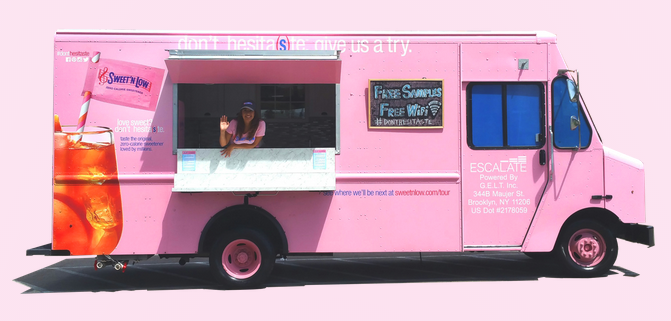 Sweet'N Low, America's favorite pink packet, zero-calorie sweetener, is traveling around in this hip pink truck offering samples to fairgoers around the country. These are the ladies that poured our drinks…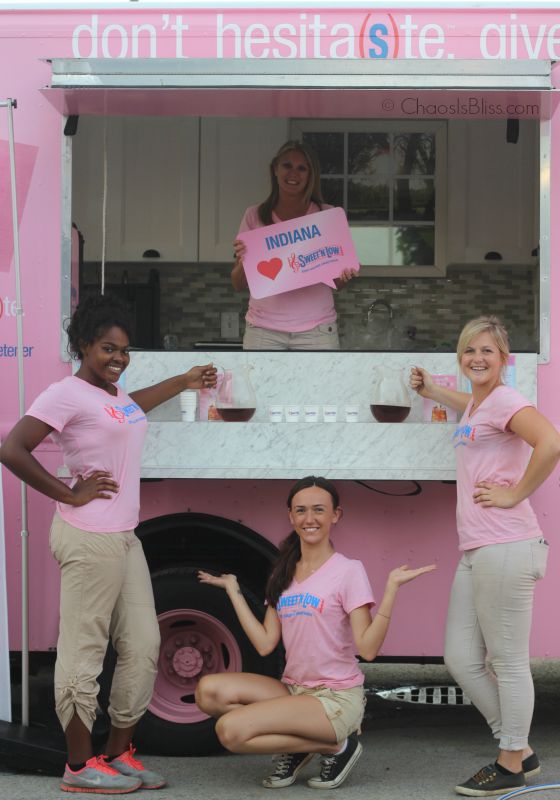 Don't Hesita(s)te
So what exactly does "Don't Hesita(s)te" mean, anyway? It's that moment when you hesitate before drinking something.
Sweet'N Low may be new to you, it may be different than what you're used to, but it's been around for generations. Only this time, it's a lot more hip to be pink.
In fact, when you visit the big pink truck at an upcoming tour stop, you can mention Chaos Is Bliss and receive a coolio little pink packet of goodies – totally free!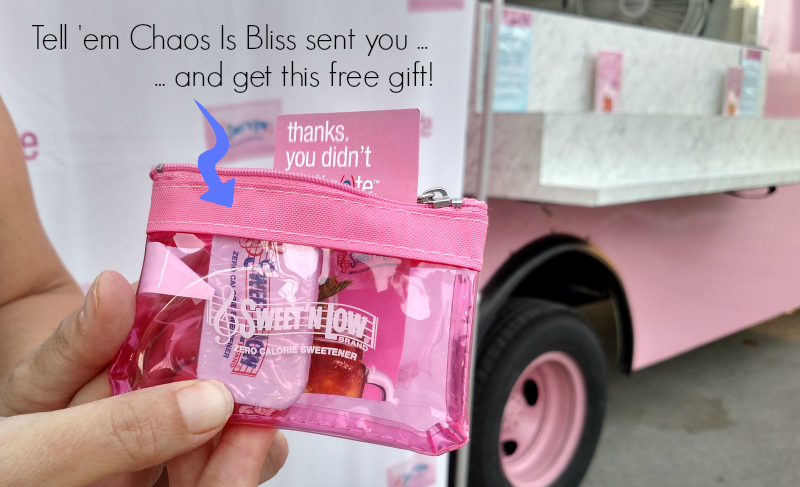 Win Cool Stuff
When you visit the Sweet'N Low sampling truck, you can cool down with a sweet (zero-calorie) iced tea sample and have a seat at a picnic table, play a little cornhole (that's "beanbag toss" in layman's terms), and snap a pic in their pop-up photo booth like Michelle and I did!
Share your photo on social media using #DontHesitaste and #contestentry for your chance to win money, prizes and more! Can't make it to an event? No prob! Snap a pic of your favorite beverage and a packet of Sweet'N Low and you're entered too!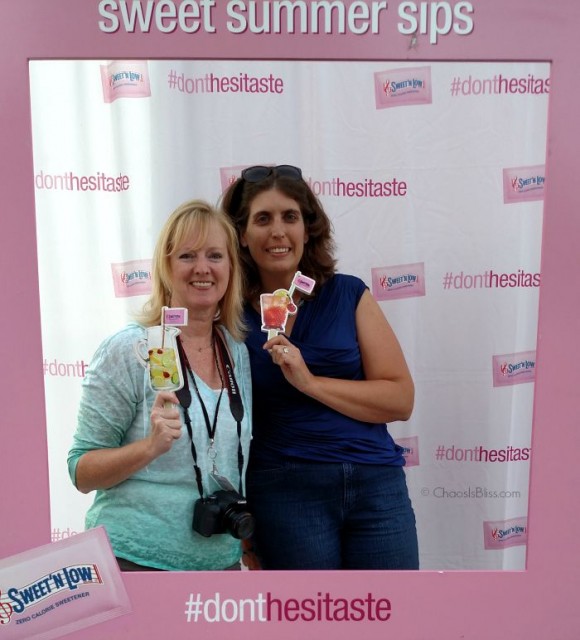 Who do you know in Atlanta, Philly, Charlotte, Richmond, Panama City Beach, Jacksonville or St. Louis?
The Sweet'N Low Don't Hesita(s)te Truck is headed your way!
Sip on more sweet stories here:
(Visited 335 times, 1 visits today)