This post contains affiliate links. By using these links you support my site – thank you! See my disclosure policy.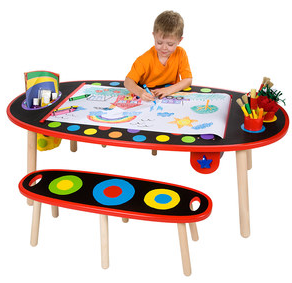 Just released today on Zulily is a sale for Alex Brand Toys at up to 50% off!
This Super Art Table (shown above) normally runs $275, but is just $99.99 now through Thursday morning on Zulily! – this is more than $200 on Amazon!
The Super Art Table features a chalkboard surface, a paper cutter and tucked-away paper roll with plenty of space for sketches and schematics.  It comes with two benches!
Also featured are tons of craft items, such as this Color-a-Yumbrella Kit, reg $20, sale $12.99 (and around $20 on Amazon!):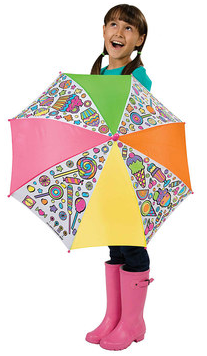 This Alex Brand sale will expire Thursday, Oct. 23rd at 6am PDT/9am EST. These items are not eligible for returns unless damaged or defective.
If you see something you like – buy it quick; typically on Zulily hot items sell out quickly!
Two more great points about Zulily:
Once you place an order and pay for shipping, any subsequent orders the rest of the day ship for FREE!
Invite friends to join and earn $20 in shopping credit when they place their first order!
Be sure to check out all my favorite flash sale sites for deep discounts on all your favorites as well as recently posted social shopping deals!
(Visited 279 times, 1 visits today)