Ever hear of a "Woot BOC" and wonder … what the heck is it? It's a "bag of crap" from Woot.com, a daily deals site owned by Amazon.
First, what's Woot?
Woot is the original daily deals site, offering limited-time-only deals on everything you never knew you needed.
Categories include computers, electronics, home and sporting goods, plus original t-shirts.
What's a Woot BOC?
A BOC from Woot is always a surprise … you never know what you're going to get!
Wooters in the past have received batteries … a single shoe … a giant metal rooster … but also really incredible things like a new Dyson vacuum or a laptop!
And now, Woot is offering FREE shipping for Amazon Prime members (don't have a Prime membership? Try it FREE for 30 days!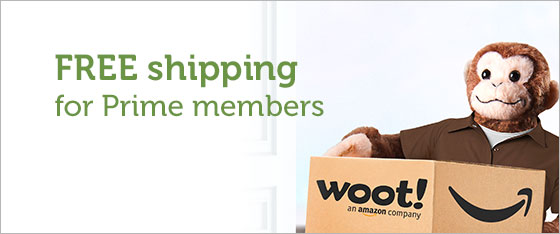 Woot BOC Giveaway
I'm giving away a Woot BOC to one lucky Facebook fan … watch below, and enter my giveaway on this Facebook post.
The contest ends this Sunday night, April 29th … good luck!
Here's my Woot BOC unboxing so you can get an idea of just how random the items are!
(Visited 344 times, 3 visits today)