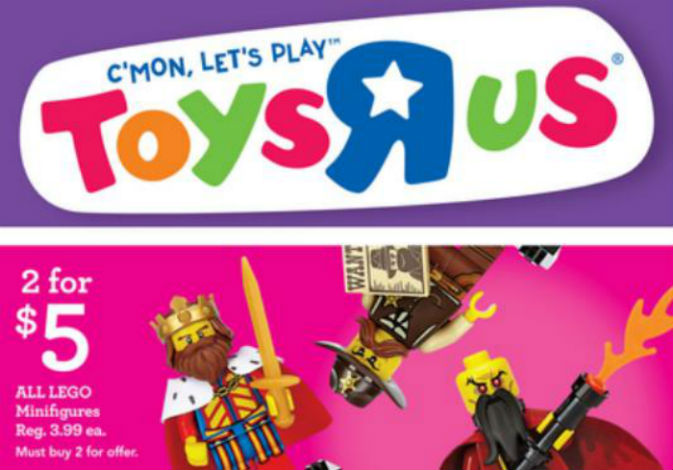 If you missed my money-saving tips this morning on Indianapolis' B105.7, here's the rundown!
When you need a gallon of milk and you head to Target, you know it'll turn out to be a $50+ grocery bill! If you text the word Grocery to 827438, you'll get a coupon for a free $10 Target gift card when you spend $50 on groceries. This goes through Saturday. Also, with a Target Red Card you'll save an additional 5% on all your Target purchases!
The Easter Bunny might want to hop over to Toys R Us this week and pick up Lego Minifigures for $2.50 each when you buy 2, these are normally $4 each, and they would make a fun non-chocolate treat for Easter baskets.
~ ~ ~ ~ ~ ~ ~
If you'd like to hear audio from today and the past couple of weeks, you can visit my media page.
You may also like to poke around my recent Indiana deals, and my most popular categories online savings and printable coupons.
If you like these deals, you might like to subscribe by email or RSS for a daily recap. And be sure to follow me on Twitter and "Like" my Facebook page for extra tips that don't make it to a blog post!
(Visited 210 times, 1 visits today)