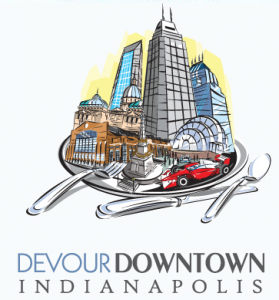 If you missed my money-saving tips this morning on Indianapolis' B105.7, here's the rundown!
You can stock up on DiGiorno frozen pizzas with a Buy 2 get 1 free coupon on Coupons.com, then go to Target where you'll get a FREE 2-litre of Coke or Pepsi when you buy 2 DiGiorno pizzas – so you'll end up paying $9 for 3 pizzas plus a 2-liter!
Living Social has a few different Indy-area local businesses offering up some half-off savings. You can get deals at Coffeehouse Five in Greenwood, cupcakes from Mudpie Baked goods on E. 10th Street, or you can take the kids to the Flip Zone in Plainfield for some trampoline fun.
Find more great Indiana deals, printable coupons and social shopping deals still available!
~ ~ ~ ~ ~ ~ ~
Tune in this Friday morning for Friday Freebies on B105.7 during Sean Copeland's morning show for more money-saving tips!
If you like these deals, you might like to subscribe by email or RSS for a daily recap. And be sure to follow me on Twitter and "Like" my Facebook page for extra tips that don't make it to a blog post!
This post may contain affiliate links. By using these links you support my site – thank you! See my disclosure policy.
(Visited 195 times, 3 visits today)