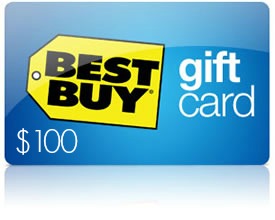 If you missed my money-saving tips this morning on Indianapolis' B105.7, here's the rundown!
Best Buy is offering a $100 Gift Card technology trade-in when you trade in a used – but working – iPad, Xbox 360, Playstation 3, iPhone 5, 4S or 4 – when you trade in your old one at Best Buy, you'll get a $100 Best Buy gift card – As long as the system works the $100 is yours! Offer ends 11/23/13.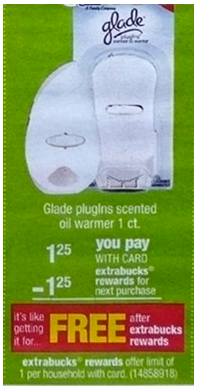 Print a coupon for $1 off Glade Plugins Scented Oil Warmer at Coupons.com and take it to CVS this week where you can get a warmer for $1.25, with $1.25 back in ECB – Making this a $1 moneymaker when you apply the coupln. Now this doesn't mean the cashier will hand you $1, but if you have other items you're purchasing that $1 will be applied to your order. Thanks and photo credit For the Mommas!
And while you should donate blood out of just sheer human kindness and a moral obligation, it's nice to get a perk too! When you donate blood tomorrow at either the Fishers or Carmel Indiana Blood Center locations you'll get a voucher for a free dozen gourmet cookies from Pat-a-Cakes and Cookies Too. Set your appointment for Fishers or Carmel locations.
~ ~ ~ ~ ~ ~ ~
If you'd like to hear audio from today and the past couple of weeks, you can visit my media page.
You may also like to poke around my recent Indiana deals, and my most popular categories online savings and printable coupons.
If you like these deals, you might like to subscribe by email or RSS for a daily recap. And be sure to follow me on Twitter and "Like" my Facebook page for extra tips that don't make it to a blog post!
This post may contain affiliate links. By using these links you support my site – thank you! See my disclosure policy.
(Visited 505 times, 1 visits today)