This post may contain affiliate links. By using these links you support my site – thank you! See my disclosure policy.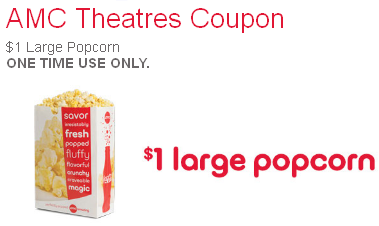 We're taking the kids to southern Indiana for some explorin' for Fall Break, so you won't hear me on B105.7 for Friday Freebies. Here's what you might have missed this morning !
If you're catching a movie this week, I've got a sweet AMC coupon for you! AMC has a text offer for you to get a large popcorn for just a buck, text AMC to 242424 and you'll get a reply back with your coupon, good through the 27th.
Print this coupon for $1.00/1 7-UP 2-litre, take it to Walgreens through Saturday where select 2-litres are just a buck … making it FREE! And also check here for a couple of recent high value coupons you might want to grab before they disappear!
Speaking of high value coupons … On Kellogg's products, you may notice the logo for Kellogg's Family Rewards. I wanted to share this is a real thing! There's a code inside each specially marked package, enter these codes at Kelloggs FamilyRewards.com and you can use those points you'll earn to get freebies. I just redeemed a bunch of points and I got a Alex Mosaic Frame for Carlie, and I also turned in points to get high value coupons, like a $1.50/1 Keebler Crackers coupon! Get started with Kellogg's Family Rewards here.
~ ~ ~ ~ ~ ~ ~
If you'd like to hear audio from today and the past couple of weeks, you can visit my media page.
You may also like to poke around my recent Indiana deals, and my most popular categories online savings and printable coupons.
If you like these deals, you might like to subscribe by email or RSS for a daily recap. And be sure to follow me on Twitter and "Like" my Facebook page for extra tips that don't make it to a blog post!
(Visited 257 times, 4 visits today)