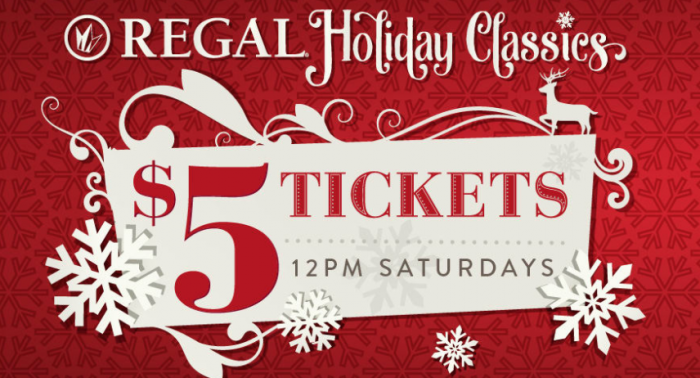 If you missed my money-saving tips this morning on Indianapolis' B105.7, here's the rundown!
Listen here to the audio:
Here's a way to save at the movies this month … Regal is offering $5 movie tickets for Holiday Classics at noon this Saturday and next Saturday, this Saturday is Elf and next = Gremlins. And you can get a Medium Popcorn & Soft Drink combo for just $5 also. So $10 for movie ticket, drink and a popcorn!
The National Retailers Federation estimates that 30% of all retail sales made in a year, occurs between Black Friday and Christmas.

And further, they look at trends with specific days and here's what they've found…

If you're in the market for a laptop … The past 3 years, Dell and HP both have offered coupons on December 13th. (and here's an HP rebate for $50 off a purchase of $500 or more)

On the 15th of December, this Friday, it's National Free Shipping Day where hundreds of retailers like Gap, Macy's and Lands' End offer free shipping with a guarantee for delivery by Christmas Eve.

Last year, December 16th saw the best prices on toys. Check Amazon's Toy List!

~ ~ ~ ~ ~ ~ ~
If you'd like to hear audio from today and the past couple of weeks, you can visit my media page.
You may also like to poke around what else I've been sharing about Indiana.
If you like these deals, you might like to subscribe by email. And be sure to and "Like" my Facebook page for extra tips that don't make it to a blog post!
(Visited 172 times, 1 visits today)