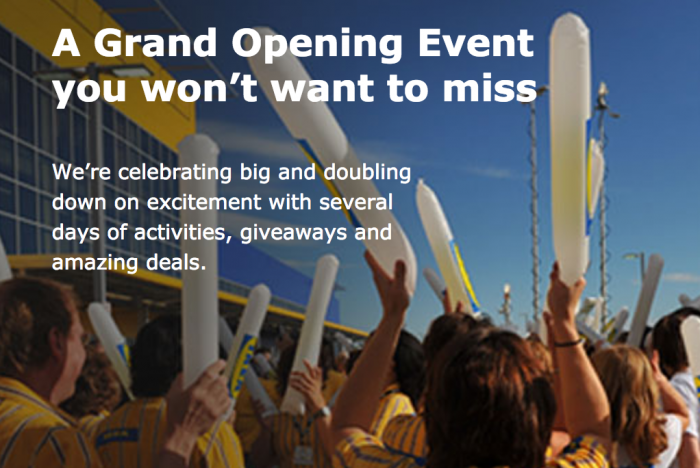 If you missed my money-saving tips this morning on Indianapolis' B105.7, here's the rundown!
There's a brand new IKEA opening in Fishers, Indiana; and if you're around the Indy area this week you can visit a special IKEA Fishers open house downtown at the Soldiers & Sailors Monument. It's happening tomorrow (9/28) from 10am-8pm, and Friday & Saturday from 11am-9pm. You'll learn about the IKEA store, tour an interactive pop-up showroom, and for a chance to win fun prizes.

This Saturday at Michaels it's the Great Pumpkin event from 1-3. When you purchase a craft pumpkin you'll get all the supplies to decorate it for free. Check their ad in your Sunday paper for more.
National Coffee day is this Friday, September 29th.
~ ~ ~ ~ ~ ~ ~
If you'd like to hear audio from today and the past few weeks, you can visit my media page.
If you like these deals, you might like to subscribe by email. And be sure to "Like" my Facebook page for extra tips that don't make it to a blog post!
(Visited 230 times, 1 visits today)