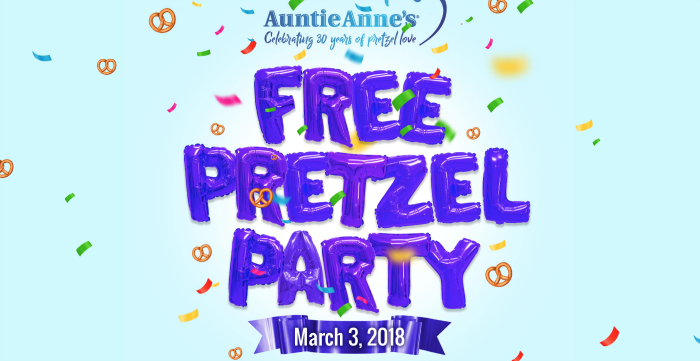 If you missed my money-saving tips this morning on Indianapolis' B105.7, here's the rundown!
Today was all about FREE FOOD, friends!!
Soft pretzel lovers … Auntie Ann's in Castleton, Circle Center and inside Walmart on E. Washington … they're throwing a FREE PRETZEL PARTY for their birthday on March 3rd, but you have to RSVP. on their website. The deal is, they're holding these free pretzels hostage until they get ONE MILLION rsvp's … if it's unlocked the free pretzel party happens between 10am-2pm on March 3rd, each guest receives one free original or cinnamon sugar pretzel.
Moe's Southwest Grill has an app called Rockin' Rewards, the first time you download the app and sign in you'll get a FREE order of nachos with purchase of a drink.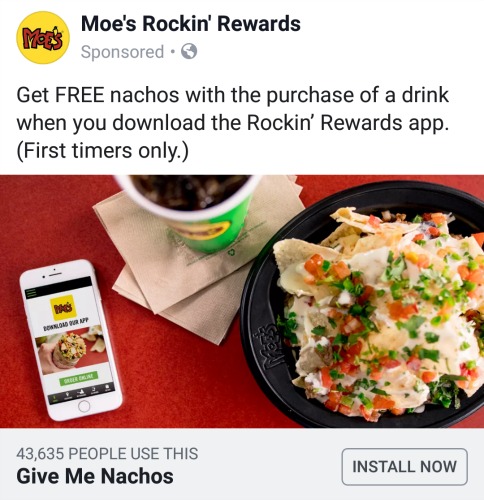 Meijer shoppers, check your MPerks account and clip the digital coupon for a TOTALLY FREE Chobani Flip yogurt. In the search box either in the MPerks app or at MPerks.com, type Chobani and you'll see it come up! It's valid through March 3rd.
And don't forget these I mentioned earlier in the month! Listen here.
All month long it's Dollarmama month at Applebees, where you can get a Bahama Mama for only a buck!! 

Mark your calendars for National Pancake Day and make plans to go to IHOP on Tuesday, February 27th from 7am to 7pm where you can get a free short stack of pancakes.
~ ~ ~ ~ ~ ~ ~
If you'd like to hear audio from today and the past few weeks, you can visit my media page.
You may also like to poke around what else I've been sharing about Indiana.
If you like these deals, you might like to subscribe by email. And be sure to follow me on Twitter and "Like" my Facebook page for extra tips that don't make it to a blog post!
(Visited 177 times, 3 visits today)