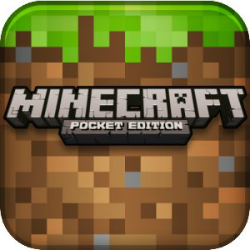 Right now on Amazon you can get Minecraft – Pocket Edition
for your Android device for just $3.99, down from $6.99.
Minecraft – Pocket Edition allows you to build on the go. Use blocks to create masterpieces as you travel, hangout with friends, sit at the park, the possibilities are endless. Move beyond the limits of your computer and play Minecraft everywhere you go.
As with most Amazon pricing, as inventory goes down the price tends to creep back up. Grab it now before this price is gone!
Check out more online savings posted here lately!
This post may contain affiliate links. By using these links you support my site – thank you! See my disclosure policy here.
(Visited 108 times, 2 visits today)