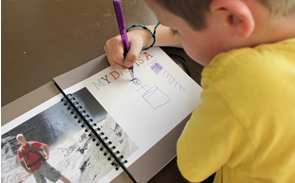 About My Dad book for Father's Day
My son made a book in his Kindergarten class that was All About Mom … so sweet, he even wrote that my favorite song was "Alvin and the Chipmunks" (news to me!). What made my heart melt was when he filled in the blank for "I like it when …" and he wrote "my mom hugs me." Tissue, please!
Make precious memories with a beautiful custom made "About My Dad" book for Father's Day from Paper Coterie.
The book is coil-bound, 32 pages (add pages for $1 ea), upload up to 19 of your own photos and when it arrives your child can draw, write, scribble – whatever! – to make it even more personal and unique.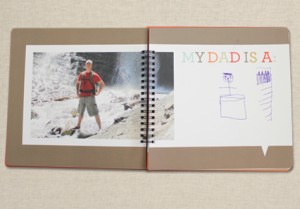 The "About My Dad" book is normally $24 for a 5″x5″ book or $32 for an 8″x8″ book (+ s/h), but you can get it for 60% off by using coupon code MYDAD at checkout.
Offer expires 5/28/12.
Find more great deals on photos & custom printing!
This post may contain affiliate links. By using these links you support my site – thank you! See my disclosure policy here.
(Visited 149 times, 2 visits today)