This post was sponsored by Inspired by Baby, but all words and opinions are 100% my own. See my

disclosure policy

.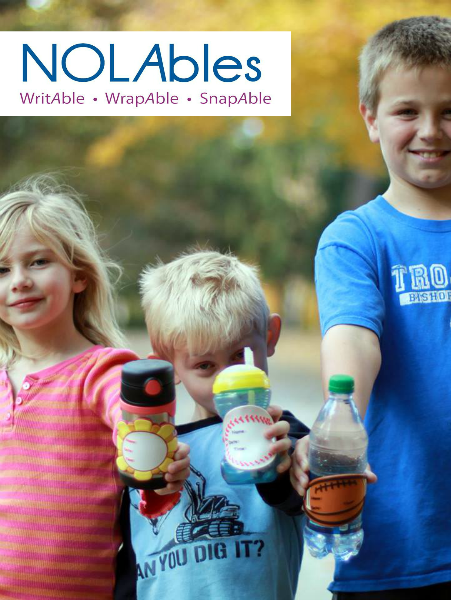 Childwatch at the gym. Daycare. Preschool. Your very own refrigerator.
These are the places that might just have a shelf full of sippy cups and baby bottles, that looks something like this: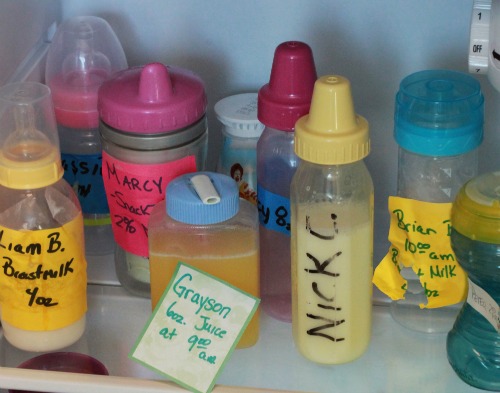 Children's cups and baby bottles are labeled with permanent marker, sticky notes, and masking tape – I used to do this – most parents have! But there's a better way to ensure the right drink goes with the right kiddo, without a label tearing or wearing off.
Inspired by Baby has come up with the perfect solution: NOLAbles line of cup and bottle label wraps that are reusable, rewritable, and fit nearly every size cup or bottle out there.
NOLAbles solves the dilemma of not knowing if Olivia's bottle of breastmilk is past its prime, or if the sippy cup little Mason is drinking out of is really his … or is it Jackson's, because they were similar … right?
How to use NOLAbles, (available NOW for ordering!):
Use the included dry erase marker to write your child's name, date, and contents on the rewritable label
Wrap around their cup or bottle, snap it closed, and off they go!
NOLAbles are BPA-free, phthalate- free, dishwasher-safe and come in adorable themes.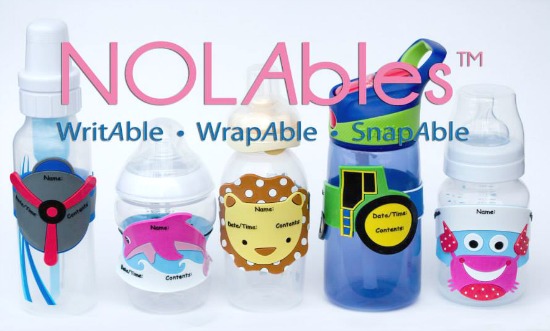 NOLAbles by Tori Spelling
This was most definitely an "Eek, you guys!!" moment for the creators of NOLAbles.
Inspired by Baby is also excited to share NOLAbles by Tori Spelling, an exclusive line designed by the celebrity and working mom of four, Tori Spelling! Tori says, "As a mom, actress, and entrepreneur, my best inspiration comes from my kids! My NOLAbles by Tori Spelling baby bottle and sippy cup labels provide a practical and stylish solution for making sure your babes' beverages stand out and contain all the information needed to make sure they get the right drink at the right time."
Want to learn more?
What I personally love? The fact that these were created by an Indiana mom, who knew there was a better way. That's the very definition of Mompreneur!
You might also like to check out these related posts with kids in mind:
(Visited 2,046 times, 9 visits today)