This is Carlie.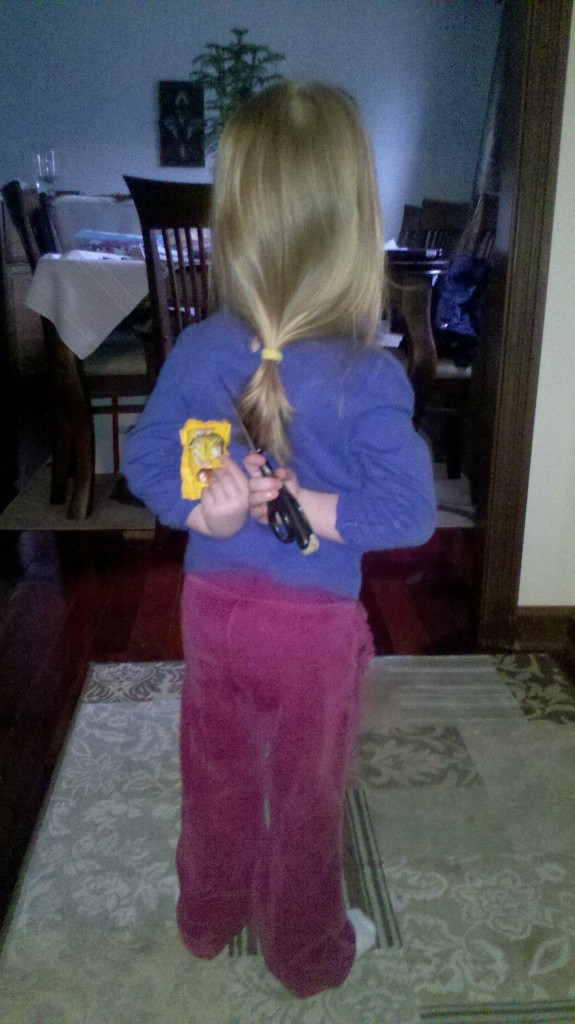 I snapped this picture on my phone over the weekend because it was the quickest thing I could grab.
I don't know what's funnier to me …
That she has sneaked M&M's,
That in order to get the M&M's she had to move a chair from the kitchen table, over to the cabinets, climb up and reach into the candy stash to get the M&M's,
That she had the problem-solving skills to realize she can't open a package by herself, therefore grabbed a pair of scissors,
That she's "hiding" them behind her back so mommy doesn't see, or
That even though she's "hiding" them, she's still walking around the house looking for me.
I love my sweet girl, and it's times like this that absolutely before I grab the scissors, I'll grab my camera. Or phone.
I'd love to hear about a time when you risked safety for a great photo op! Have a story to share?
(Visited 175 times, 1 visits today)