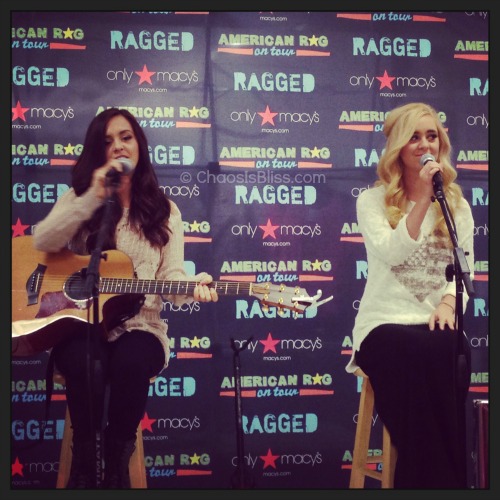 The hit twin duo Megan & Liz were in Indianapolis last week for a live acoustic performance at Macy's at Castleton Square Mall! This was just one stop on their 26-city tour presented by American Rag clothing.
These young ladies put the "fun" in funky, and I enjoyed their sound almost as much as the gobs of teens & parents that were lining the aisle of Macy's. Megan & Liz are on tour to promote their new album Look What You Started, featuring their newest single Release You!

The American Rag line of Juniors' clothing features classic but hip styles for every budget, in cute tops, jeans and boots for up-and-coming fashionistas.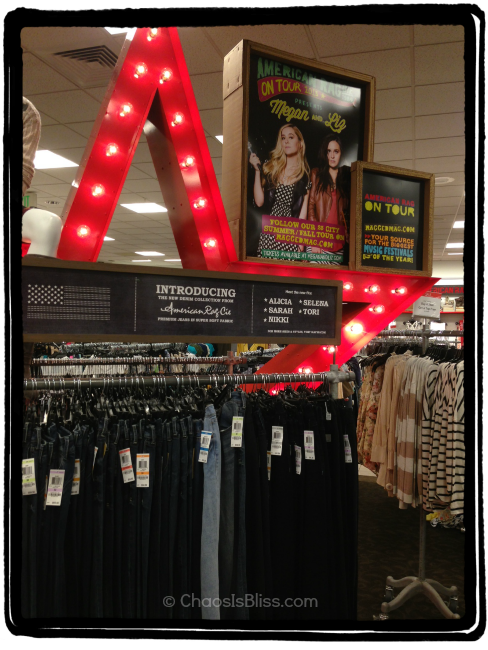 Here's their upcoming schedule for other areas of the country!
Saturday, August 24 – Macy's Garden State Plaza, Paramus NJ
Sunday, September 1 – Macy's Coral Springs, Ft. Lauderdale FL
Saturday, September 7 – Macy's Fashion Square, Scottsdale AZ
Sunday, September 15 – Macy's Washington Square, Portland OR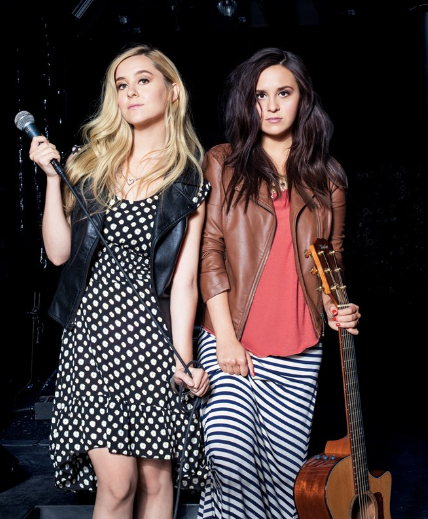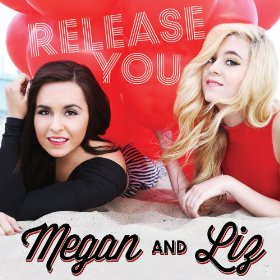 Find out more about Megan & Liz On Tour here, and follow their fun on Instagram.
And if you live near Indy, just a heads-up there will be a great Back-to-School Macy's Fashion Show this Saturday August 24th again at the Macy's in Castleton!
Before you head out to the stores, check for some retail coupons & deals to help you save!
This post was sponsored by Everywhere and contains affiliate links. All words and opinions are 100% my own and were unedited. See my disclosure policy.
(Visited 552 times, 1 visits today)