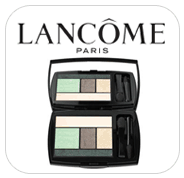 Ebates offers DOUBLE cash back on orders from select merchants for a limited time.
New to Ebates? Start by signing up here.
Already an Ebates shopper? Read on…
Shop Lancome Paris and earn 14% cash back, double the normal 7%. Plus use coupon code LANMARCH to get a FREE 4-piece sample and FREE shipping on your order of $45 or more!
Learn more about Ebates, and find other online shopping deals to help you save!
(Visited 93 times, 1 visits today)