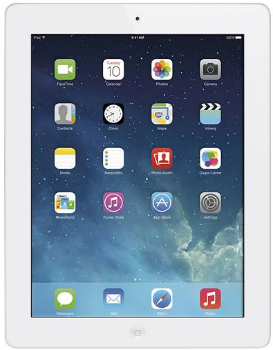 The iPad 2 deals are starting to blossom now that the new iPad Air is out; last week Target had them on sale for $299 with a $30 gift card, which I completely was oblivious to until I was in-store Saturday and of course they were sold out.
We're "in the market" shall we say, with my almost-5th-grader starting a test initiative for iPads in school in the Fall. (And why, pray tell, will my daughter have an iPad before me?!) At this price we'll need to figure out if we'll be a 2-iPad family or not!
Both Best Buy and Walmart have has this sale going on for a limited time:
This is way cheaper than even the refurbished price of $320!!  You'll have free shipping on your order of $25 or more.
Check out other ways to save when shopping online!
This post may contain affiliate links. By using these links you support my site – thank you! See my disclosure policy here.
(Visited 153 times, 1 visits today)