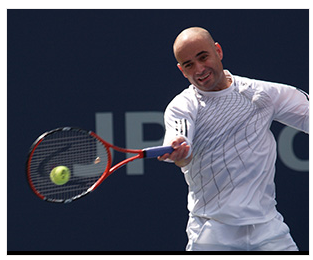 What IfOnly you could meet your favorite musician before a concert, create an incredible dish alongside a famous chef, or have your tennis swing analyzed by the same coach that took the one and only Andre Agassi to fame?!
Anything is possible, when you have IfOnly in your back pocket.
IfOnly allows you to connect with the world's top talent, and have personal experiences you never dreamed were possible:
Travel to Miami and meet Demi Lovato for the New Year's Eve Jingle Ball
Have a private meal with Tyler Florence at your home
Add a pair of Kobe Bryant's game-worn shoes to your ultimate sports memorabilia collection
It's all possible with IfOnly!
While the experiences (and price tags) may be extravagant, a portion of the proceeds from every sale on IfOnly is directed to a non-profit of the luminary's choosing. We all know people that are willing to pay "just about anything" to have a rare moment with the superstar of their dreams. IfOnly can make that happen.
Take a look at the amazing experiences in sports, music, fashion and more and think of who you know that would (a. afford and b.) cherish these moments!
This post may contain affiliate links. By using these links you support my site – thank you! See my disclosure policy here.
(Visited 146 times, 1 visits today)