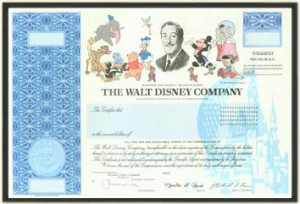 If you missed my Cyber Monday deals this morning on Indianapolis' B105.7, here's the rundown!
OneShare.com offers one single share of real stock just for gift giving, in companies like Facebook, Nintendo and even Disney, and they will even frame it for you to display on your wall. Just through today if you use coupon code STAY4DESSERT2012 you'll save 50% on wood frames.
If you're looking into a hotel for a New Year's Eve getaway, even the travel websites are having Cyber Monday specials. Book your hotel through Orbitz today, use coupon code CYBERORBITZ to get an extra 15% off your hotel stay through January 5th.
~ ~ ~ ~ ~ ~ ~
Check out all the best Cyber Monday deals today, and tune in Wednesday morning during Sean Copeland's morning show for more money-saving tips!
If you like these deals, you might like to subscribe by email or RSS for a daily recap. And be sure to follow me on Twitter and "Like" my Facebook page for extra tips that don't make it to a blog post!
This post may contain affiliate links. By using these links you support my site – thank you! See my disclosure policy.
(Visited 123 times, 1 visits today)