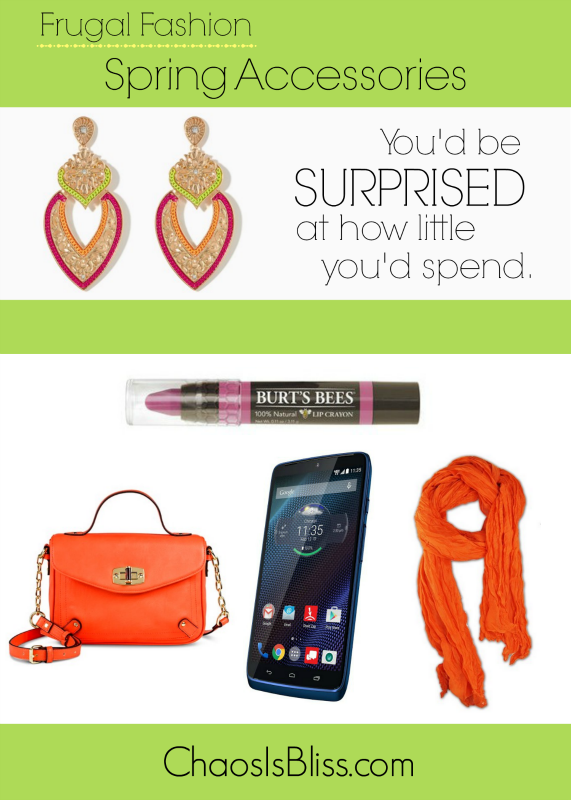 Frugal fashionistas are always on the prowl for cute, affordable accessories. When you can pull off a look 273 different ways all thanks to your accessories, that's something to be proud of!
Here are some must-have Spring accessories:
1.  Statement earrings.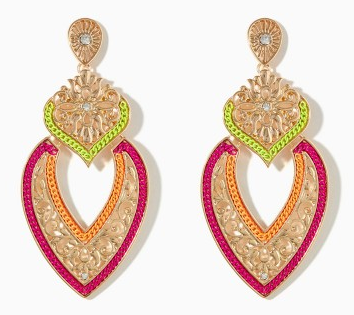 You can pick up beauties like these for just $12 at Charming Charlie, and I love the hot pink-orange-chartreuse color combo.
2. Lightweight scarf.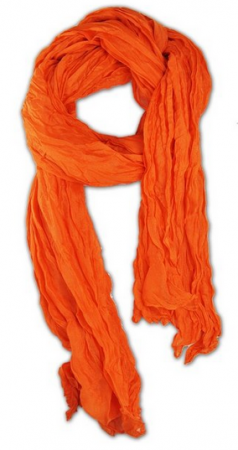 This Crinkle Scarf is only $4.99. Seriously! And while chevron patterns are so 2014, you can get many for under $5 apiece, I'll take one in every color, please.
3. Just the right color of 'stick.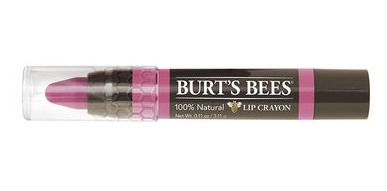 Flirty orange-reds look to be a Spring makeup trend, but you might prefer a more natural look. Burt's Bees products contain no parabens, and are only $9! This Hawaiian Smolder Lip Crayon would look lovely with our stunning statement earrings.
4. Really long, or really short handbag handles.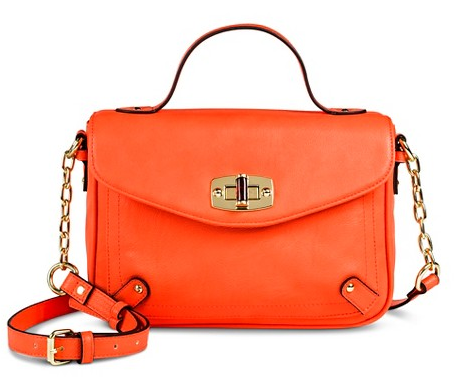 A mini-crossbody is one Spring accessory trend that's functional and flirty. This Orange Crossbody Handbag  is $32.99 at Target.
5. A funky case for your smartphone. In fact, many cases.
If you're a "dropper" like I am (as in, you drop your phone a lot), you'll want a both a case and a phone that are durable. But let's face it – some cases are clunky and – well, manly, and I don't want that! I want a case with a little flair, a little style, but yeah as a dropper, it needs to protect my phone.
I recently upgraded my phone to a Droid Turbo, and love the shiny new case, but I'll still get a few more cheapies in different designs. You know, for flair.
So speaking of my new phone, what I wished I could get was the Droid Turbo Sapphire Blue by Motorola, because it's so pretty, sapphire is my birthstone, the color of my eyes (as I bat them right now), etc. – but it's so dang popular my Verizon store was OUT of the Sapphire!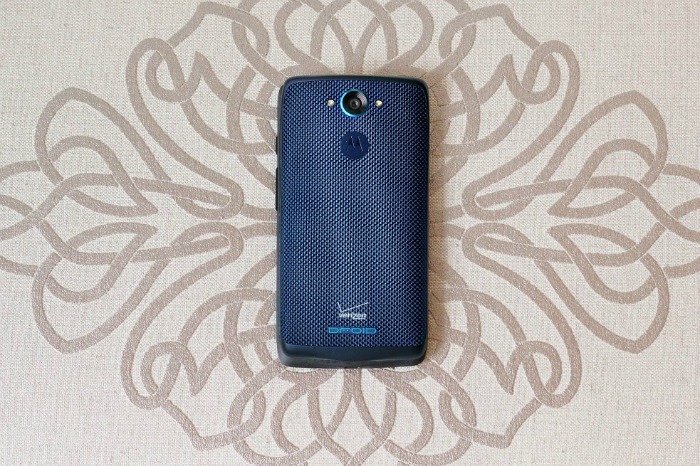 What's so cool about the Droid Turbo Sapphire Blue (or, ahem, any color available) is it has a water-repellent nano-coating, and get this: "Corning Gorilla Glass" that helps protect the device from spills and scratches. I'm not the most careful with my phone, so I love that if a few water drips get on to it, I'm still good to go. It also is super durable (great for a dropper, ahem). Premium ballistic nylon, originally developed for military use, gives it a durable, scratch-resistant, water-repellant design. You've heard of Kevlar, right? It's in there!
Also, with my previous phone the battery would be at like 50%, and the dang thing would power down. POWER. DOWN. You can't even imagine the number of times I wanted to throw it out the window. But the battery life of the Droid Turbo is the BEST. You can go two days  – TWO DAYS before recharging, thanks to the largest battery of any smartphone.
And while you may think a new smartphone isn't frugal, depending upon your contract you could walk out of your store with a brand new one, for free. I did. Free is totally frugal.
Regardless of what's being shown on the runway, follow your heart – and your pocketbook, because fashion can be frugal.
What other Spring fashion accessories are you on the lookout for?
You may also want to check out:
I was selected for this opportunity as a member of Clever Girls and the content and opinions expressed here are all my own. 
(Visited 533 times, 1 visits today)