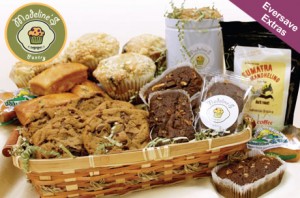 Head to Eversave now and check out the deals available in your city!  You'll save a cool $2 on any Save (that's their fancy word for "deal") with promo code SPRING now through Saturday.
The latest national Save is $25 for $50 in yummy baked goods from Madeline's Pantry. Order for a co-worker, out-of-town family or just for yourself. You can purchase up to 5 Saves, through 4/1/12.
Promo code expires 3/31/12.
If you're not yet a member of Eversave, sign up here for free and take a look at national and local deals.
Find more promo codes and see if you're signed up for all my favorite daily deal sites like Eversave!
(Visited 151 times, 1 visits today)