You won't believe how easy it is to make this DIY No Sew Pom Pom Pillow! Isn't it the cutest?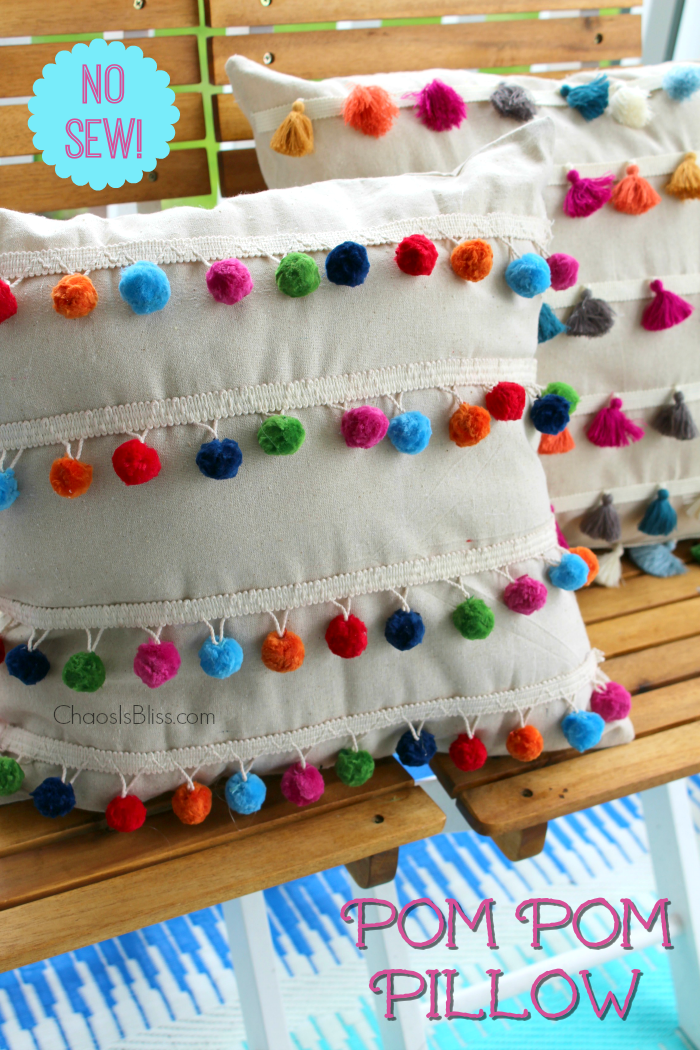 For those craft-challenged folks like me, yes even YOU can make this No Sew Pom Pom Pillow! It only takes just a few minutes once you gather your supplies, but it looks like something you might have paid a fortune for at a high end decor store!
DIY No Sew Pom Pom Pillow
Here are the few supplies you'll need to make the No Sew Pom Pom Pillow. Check your favorite local craft store, but at least one item is cheaper on Amazon: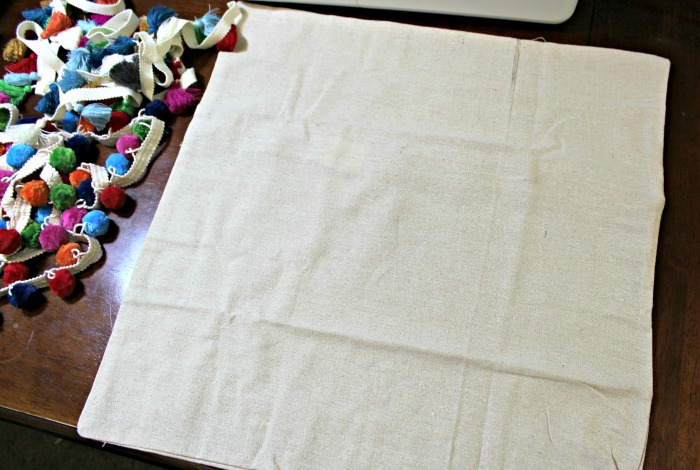 No sewing machine? No problem as this is a no sew project!  There are several ways you can attach the fabric.  All three work well, so it is based on your preference!   Choose between:
Steam a Seam – This is like an adhesive 'tape' that you iron on and it adheres.
DIY No Sew Pom Pom Pillow Instructions:
Wash and dry your pillow cover as instructed.

Lay the pillow cover flat and measure out trims. Cut to the desired length (two yards can give you 4 rows and 3 yards for 6 rows). How much you decide to decorate your pillows with is up to you!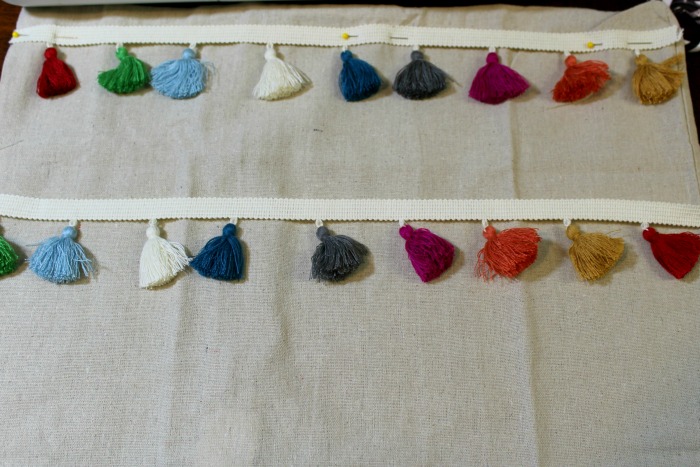 Arrange the rows of trim on your pillow cover. You'll want to leave a few inches between the top of your pillow and the first row, as well as a few inches from the bottom of the pillow to the last row.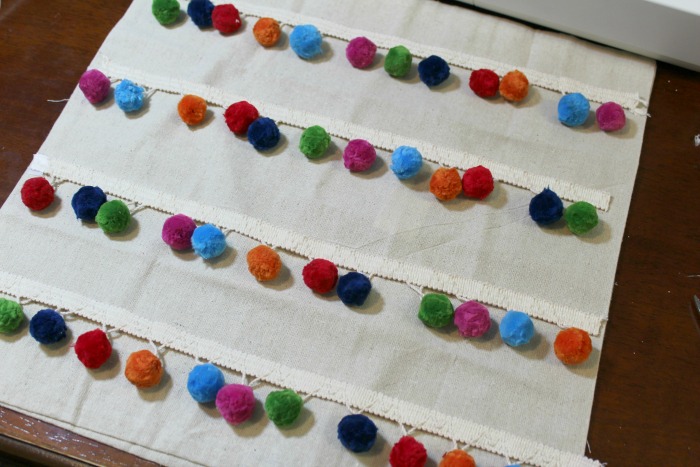 Using your choice of adhesive/glue, attach rows to the pillow form.  You can use Steam a Seam (just follow package instructions) and your iron, or you can use glue. Either one will turn out great!
The edges of the trim will unravel a bit. You can use liquid seal sealant on the edges, but if you're using glue, then you can always dab a bit of glue on the edges and that will work too.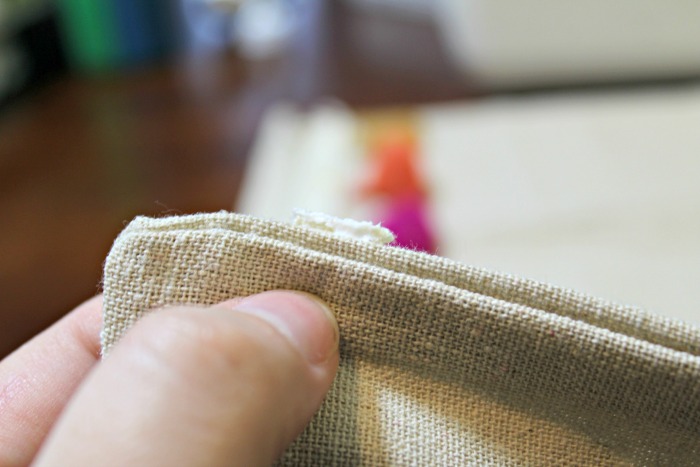 Let dry.

Insert your pillow form or fill with Poly-fill.
Toss on your sofa and enjoy your colorful new no sew Pom Pom Pillow and Tassel Pillow that you made yourself!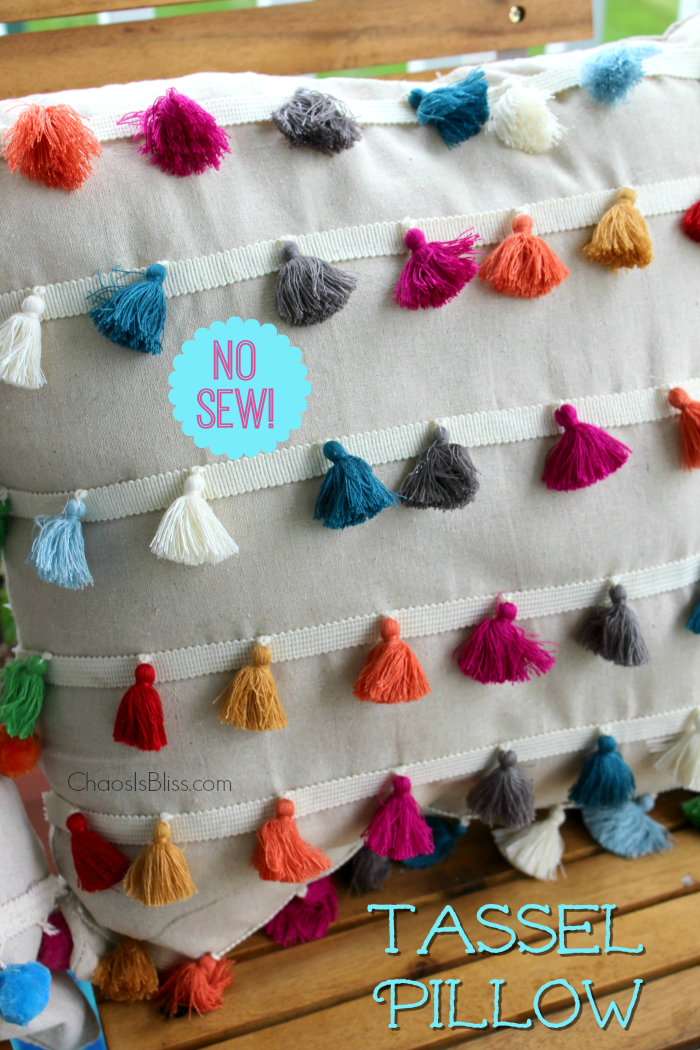 You may also like to check out: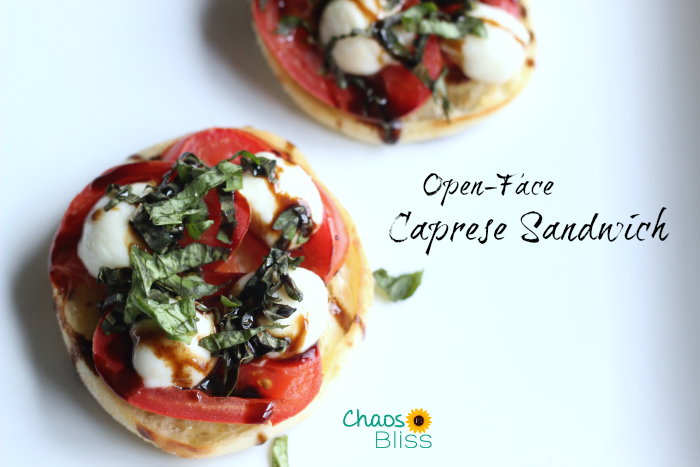 (Visited 2,654 times, 36 visits today)