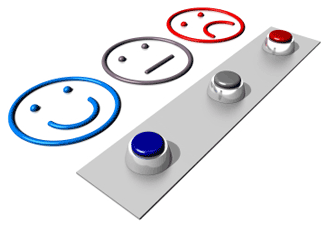 UPDATE: Comments are closed and the giveaway has ended, however the survey is still live and I would still love your input!
Chaos Is Bliss has been around for about 2 1/2 years now, and while I *think* I know what my readers like, I have never asked you personally!
My goal with Chaos Is Bliss has always been to share family-friendly tips, money-saving deals, coupons and even to sneak a recipe in now and then. But if I don't ask what you want, I'll never know! Maybe there are features I can tweak, or new areas to write about that may be of interest to you.
By completing this quick survey (should take no more than 5 minutes!) you will be helping me shape Chaos Is Bliss into what YOU want. More of this, less of that, add this, not so much of that.
Please take just a few minutes to complete the survey here.
Your answers to the survey are 100% anonymous.
And because your time is valuable, I'd like to reward you – please comment on this post and I'll draw one winner for a $10 Kohl's gift card!
This post will be "sticky" at the top of my homepage for a few days. The survey will be open until 6/30/13 at which time I'll close comments and draw a winner for the Kohl's gift card. I will contact the winner and he/she will have 48 hours to respond, after that if I've not heard back then another winner's name will be drawn.
(Visited 193 times, 1 visits today)