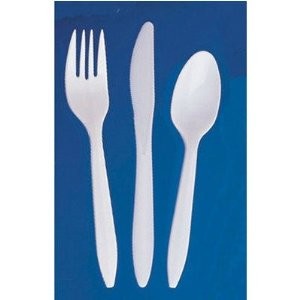 Am I the last one to know about forking a lawn? No need to censor, it's apparently a prank where teens (let's hope it's teens!) place hundreds of forks in someone's front yard (check Google Images and search for "forks in lawn", I had to!).
Well maybe you're not a prankster, but if you need to purchase plasticware in bulk (teachers, crafters, party planners or just to have a 3 year's supply at home) you can get Dart 6-1/8″ Length White Medium Weight Fork (Case of 1,000)
for just $14, down from $24.44.
As with most Amazon pricing, as inventory goes down the price tends to creep back up. Grab it now before this price is gone!
Thanks Mashup Mom!
Check out more online savings posted here lately!
This post may contain affiliate links. By using these links you support my site – thank you! See my disclosure policy here.
(Visited 170 times, 1 visits today)