This post is sponsored by Best Buy with gift card compensation, and contains affiliate links. By using these links you support my site – thank you! See my

disclosure policy

.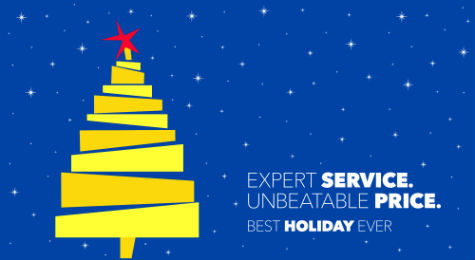 Last month we began transitioning our basement from a mixture of
Fisher Price-meets-English-pub
, to a more older kid/adult hangout. The first phase was painting, which was painstaking, and we're still not quite finished with the touch-ups. But really before the first phase could begin we had to pile
a hundred bazillion toys
into our storage room, most of which will soon be sold or donated.
Now that our basement is clear of anything in the plastic-y red/yellow/blue hue, all that remains is furniture, and a 32″ picture tube TV (that I say has a "big ol' booty").
So we are, as you might say, "in the market" for a new TV.
Best Buy has long been known as a holiday shopping destination, with photos in the news every year showing lines wrapped around the building, waiting for the doors to open on Black Friday.
One of the many TV brands carried by Best Buy is LG, and they've recently released their newest super-thin OLED technology, with magnificent color and webOS™Smart TV interface that lets you find content faster.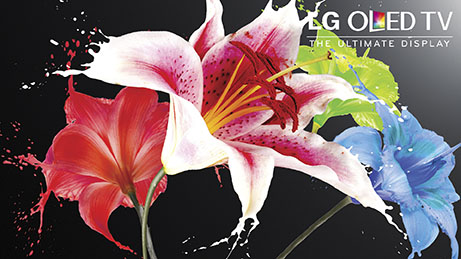 What is OLED TV?
The stunning design of LG OLED TV is only 0.21″ thick at its thinnest point. Picture quality is spectacular, with Infinite Contrast that ranges from the most blazing whites to the deepest blacks. And, LG's exclusive 4 Color Pixel technology delivers bright, vibrant colors.
Some things in life defy all explanation and must be experienced to be believed. Such is the case with LG's latest display technology. With deeper and richer colors, stunning contrast and ingeniously curved screens, it is unlike any technology you've ever seen, and it delivers a picture that exceeds your wildest imagination.
Features of the LG  55EC9300 SKU# 7846019 – OLED TV (priced at $3,499.99 – a savings of $500)
Infinite contrast ratio and stunning color – delivers more natural, lifelike viewing.
4-Color Pixel technology enhances color range and accuracy.
Super thin design (consider how to show visually)
Find content faster with webOS
Learn more about LG OLED at Best Buy.
And for more holiday gift ideas, be sure to visit my Holiday Gift Guide page, and check for more great deals posted lately.
(Visited 266 times, 3 visits today)