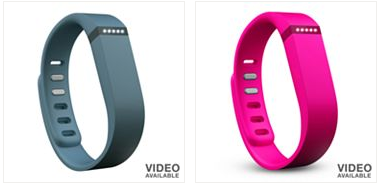 If you missed my money-saving tips this morning on Indianapolis' B105.7, here's the rundown!
And of course, Black Friday ads are starting to be leaked now, I just posted highlights from the Kohl's Black Friday deals, including the popular FitBit Flex you can get for $75 after a $25 MIR.
And according to this Yahoo Finance article, the best time to buy Christmas gifts may not be Black Friday. Based on independent research of a trillion transactions, the biggest price cuts last year came on the Sunday before Thanksgiving. And if you didn't see me post this earlier, Walmart's having a jump-start.
~ ~ ~ ~ ~ ~ ~
If you'd like to hear audio from today and the past couple of weeks, you can visit my media page.
You may also like to poke around my recent Indiana deals, and my most popular categories online savings and printable coupons.
If you like these deals, you might like to subscribe by email or RSS for a daily recap. And be sure to follow me on Twitter and "Like" my Facebook page for extra tips that don't make it to a blog post!
(Visited 16 times, 1 visits today)