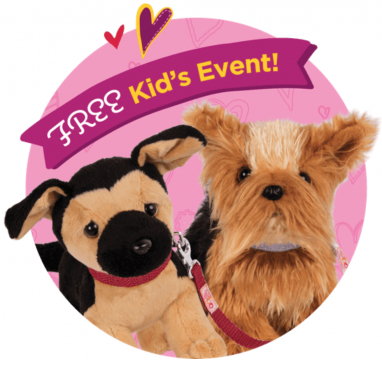 If you missed my money-saving tips last week on Indianapolis' B105.7, here's the rundown!
Michaels stores are now accepting ALL competitor coupons. The new list is lengthy of what they'll now accept – CVS, Dollar General, Hobby Lobby, Staples, Target and many more, including digital coupons. They will not accept it if it's for a free gift card with purchase and a few other exceptions. Take a look at the new Michaels coupon policy.

If you have a child that is into stuffed animals, you'll want to register for a special event at Target stores on Saturday, September 8th from 10am-1pm. It's the Our Generation Adopt-a-Pet event. Those that register can bring in their Our Generation doll, and choose a FREE limited edition 6″ plush dog to "adopt". You'll need to register by August 27th here.
~ ~ ~ ~ ~ ~ ~
If you'd like to hear audio from today and the past couple of weeks, you can visit my media page.
You may also like to poke around what else I've been sharing about Indiana.
If you like these deals, you might like to subscribe by email. And be sure to follow me on Twitter and "Like" my Facebook page for extra tips that don't make it to a blog post!
(Visited 86 times, 1 visits today)