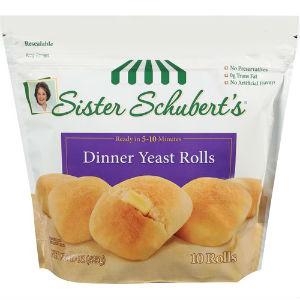 I love Sister Schubert's frozen rolls! So nice to have a hot fresh yeast roll for dinner, and it only took about 5 minutes to bake. And we had Sister Schubert's Parker House Rolls at my sister's house yesterday. Big fans here!
Many times there is a limited number of prints available. If this floats your boat, print it now before it's gone!
Make sure you're earning cash back on your groceries with Ibotta and Checkout51 – together for more money!
Did you print these yet?
This post may contain affiliate links. By using these links you support my site – thank you! See my disclosure policy.
(Visited 34 times, 1 visits today)