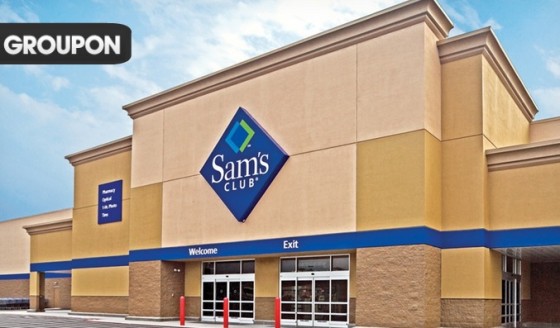 Shopping at warehouse stores like Sam's Club and Costco can save you a ton of money, if you know your prices and you shop smart. I use my membership most often for the huge savings on gas, which more than pays for itself over a year. But you can also find great deals at these types of stores on produce, fresh meat, and bulk food items. It's not always the best deal – you have to do the math on your price per unit and factor in grocery store sales and coupons; but definitely on some items you'll pay rock bottom prices.
Just released today is a Sam's Club Groupon …
Purchase a Sam's Club Plus Membership Groupon for $100 and also get a $30 Sam's Club gift card plus $17.84 worth of vouchers for FREE products
Total value of this deal is $147.84!
Hurry as this deal will expire August 12th at midnight or when it sells out!
Valid for new Sam's Club members only. Promotional value ends 11/30/13. After purchasing your Sam's Club Groupon, your membership is valid beginning 8/14/13. See site for further details.
Be sure to check out all my favorite flash sale sites for deep discounts on all your favorites as well as recently posted social shopping deals!
This post may contain affiliate links. By using these links you support my site – thank you! See my disclosure policy.
(Visited 68 times, 1 visits today)